2022-2023 Kindergarten Registration Information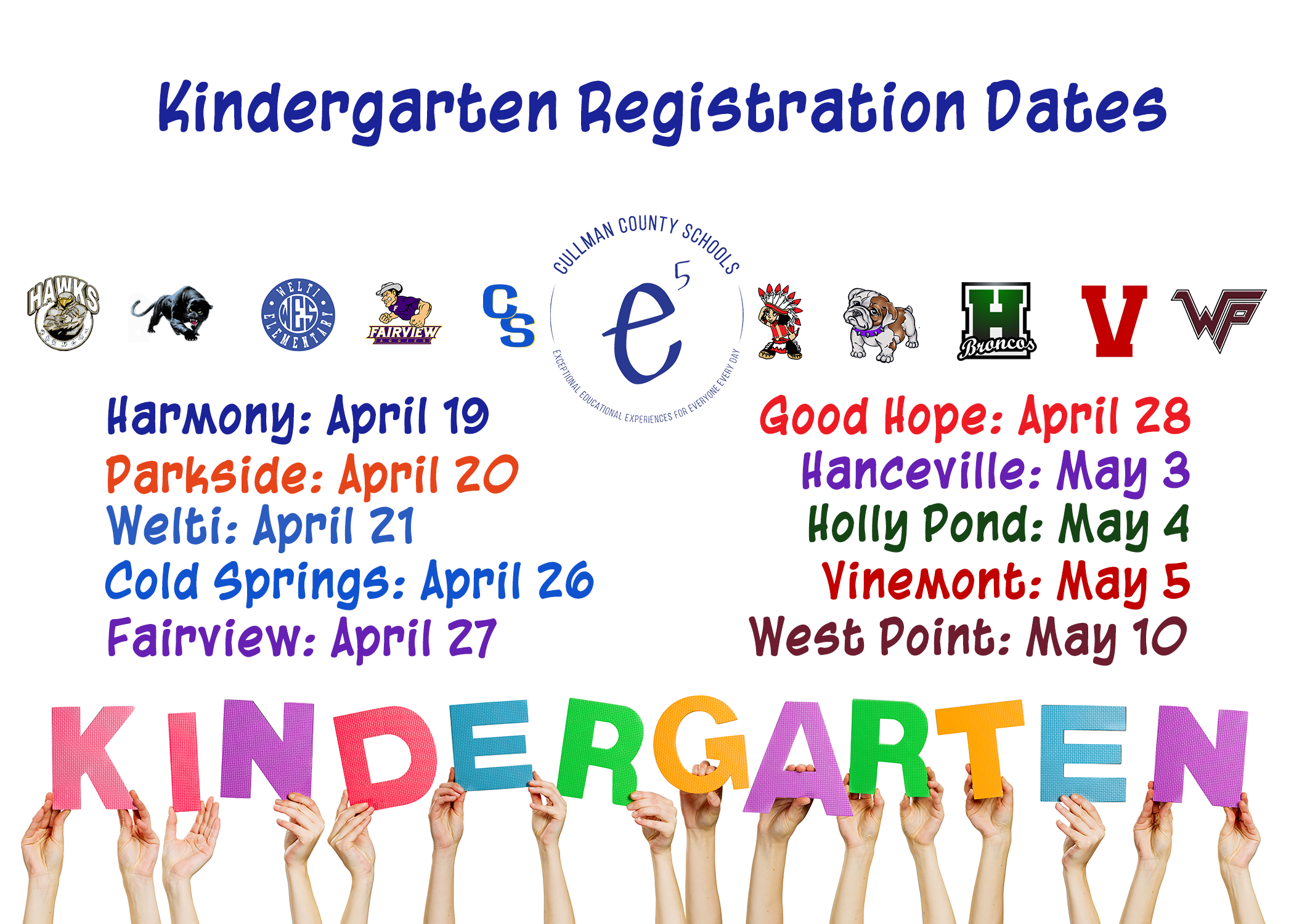 We are looking forward to welcoming your child to Cullman County Schools!
Important Note: You MUST initially register at the school in which you are zoned. A school zone transfer request form will be made available on this webpage beginning June 1, 2022.
Step 1: Fill out the following form, once for each child you are registering.
Step 2: Once your form is processed, an email will be sent to the email address you provided with information to complete your child's pre-registration in PowerSchool Enrollment
Step 3: Guardians and the registering student must attend registration day to meet with principals and teachers, finalize paperwork, and complete student screeners.
There will be a station at the door for sign-in. To prevent overcrowding inside the school, you will be asked to wait in your vehicle until you are notified to enter the building.
Documents to bring with you on registration day:
Birth Certificate

Social Security Card

Up-to-date Immunization Record

Proof of Residency, such as a current utility bill