PLEASE SHARE! Live stream tonight! County Volleyball Varsity Semifinal and Final matches will be LIVE on
http://ccboe.tv
! Watch live at
http://ccboe.tv
, or via Roku, Amazon Fire, Apple TV by downloading the Cullman County Schools app! Good luck teams!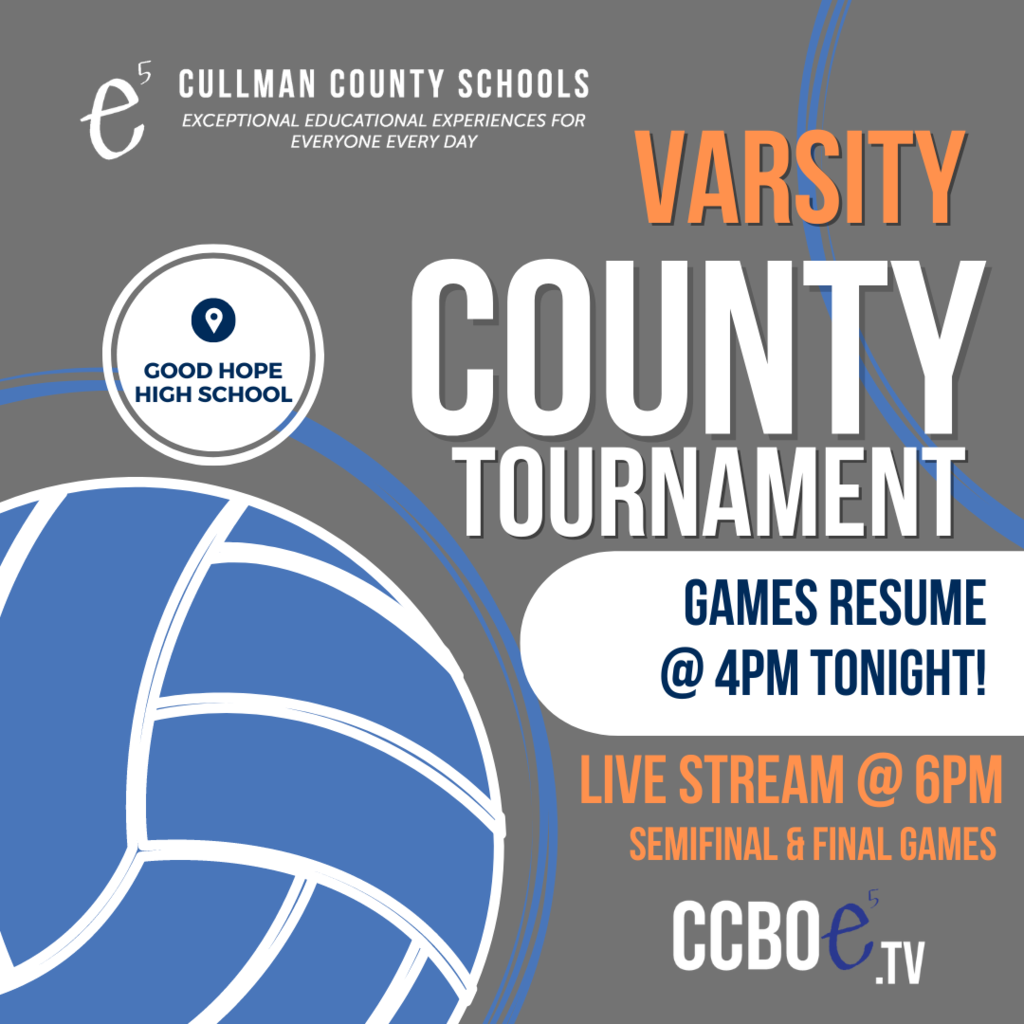 PLEASE SHARE! Live stream Tuesday night! County Volleyball Varsity Semifinal and Final matches will be LIVE on
http://ccboe.tv
! Watch live at
http://ccboe.tv
, or via Roku, Amazon Fire, Apple TV by downloading the Cullman County Schools app! Good luck teams!

Congratulations to Good Hope for winning the 2022 JV Volleyball County Tournament! Congrats to Vinemont as well, the runner up. Also pictured... your All-County team! Watch the games again on-demand at ccboe.tv, or our Roku, Amazon Fire, or Apple TV app!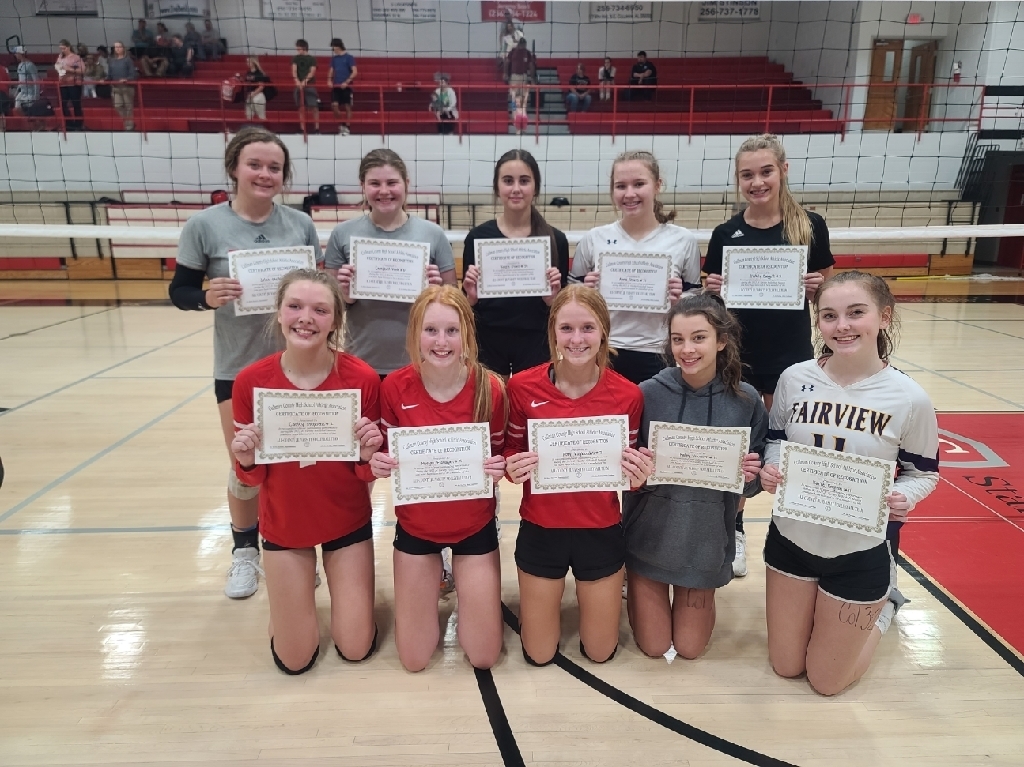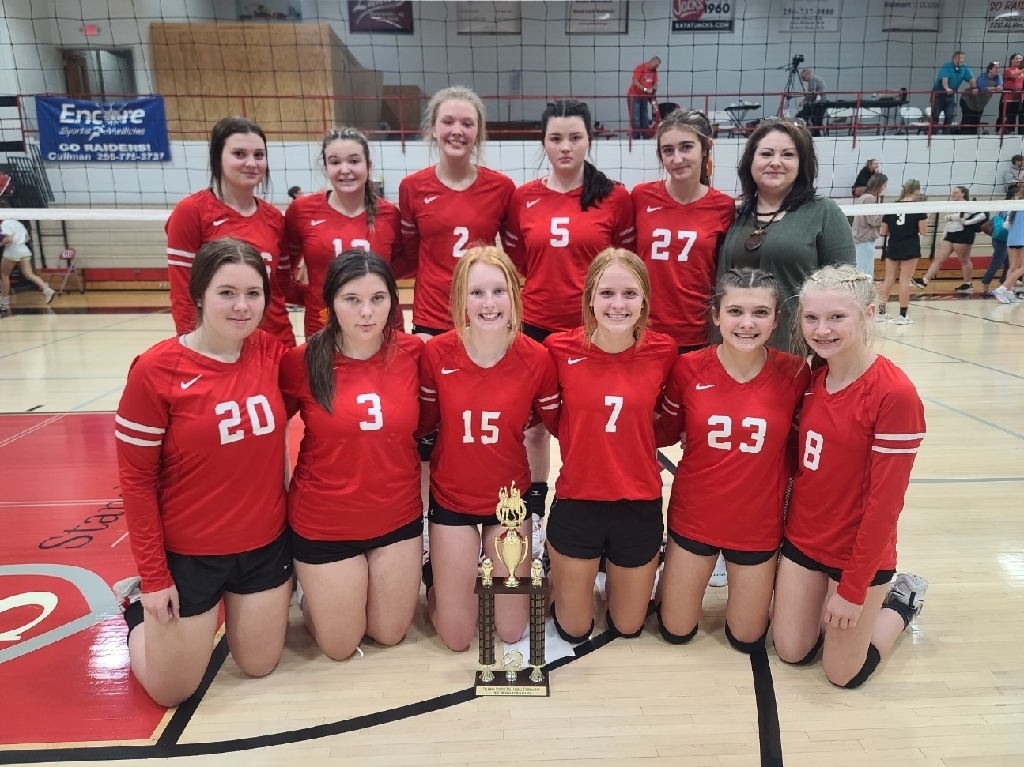 Fairview bus 09-54 (a sub bus for 20-08) was rear-ended by a passenger vehicle on County Road 747. We are so thankful to report that no one in either vehicle was injured. 53 students are on the bus. They are being transferred to another bus and will be taken home shortly.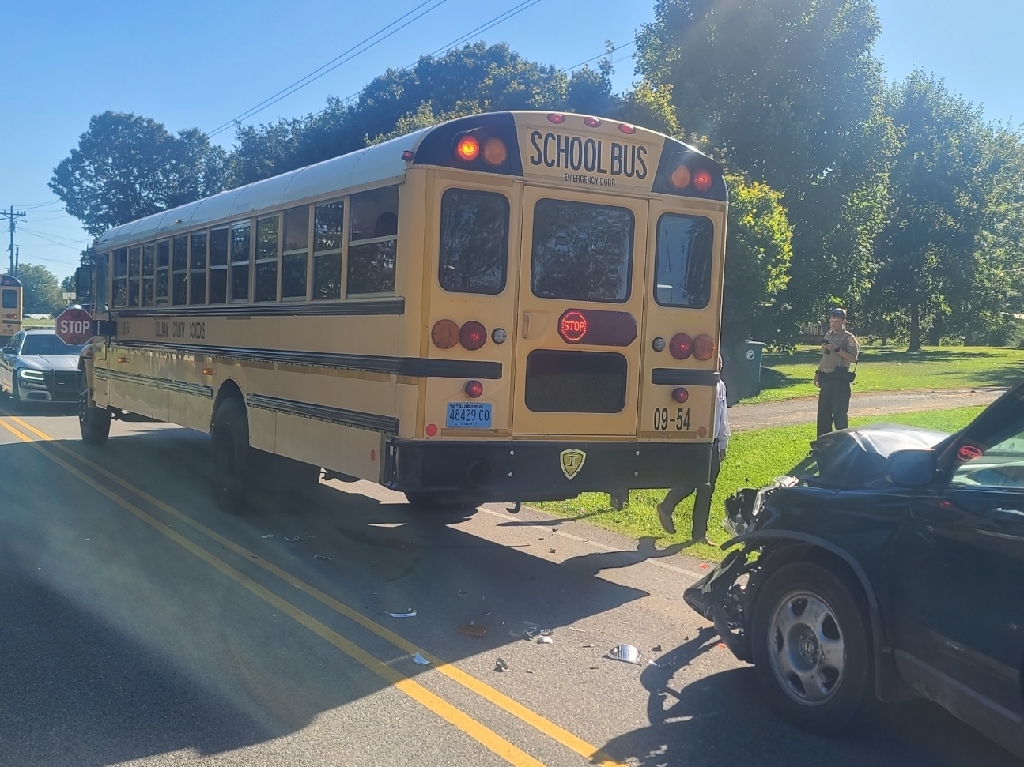 Congratulations to the Good Hope Raiders for winning the 2022 Cullman County Middle School Volleyball Tournament! Congrats to Vinemont as well, the runner-up this year. Our All-County team posed for a photo as well.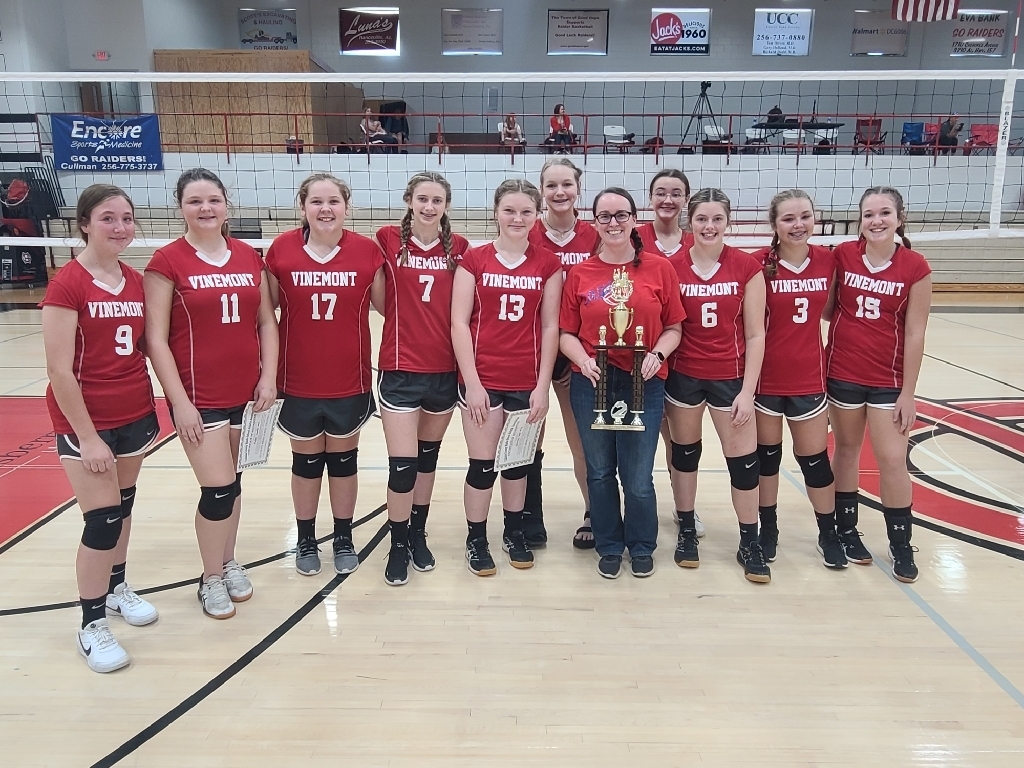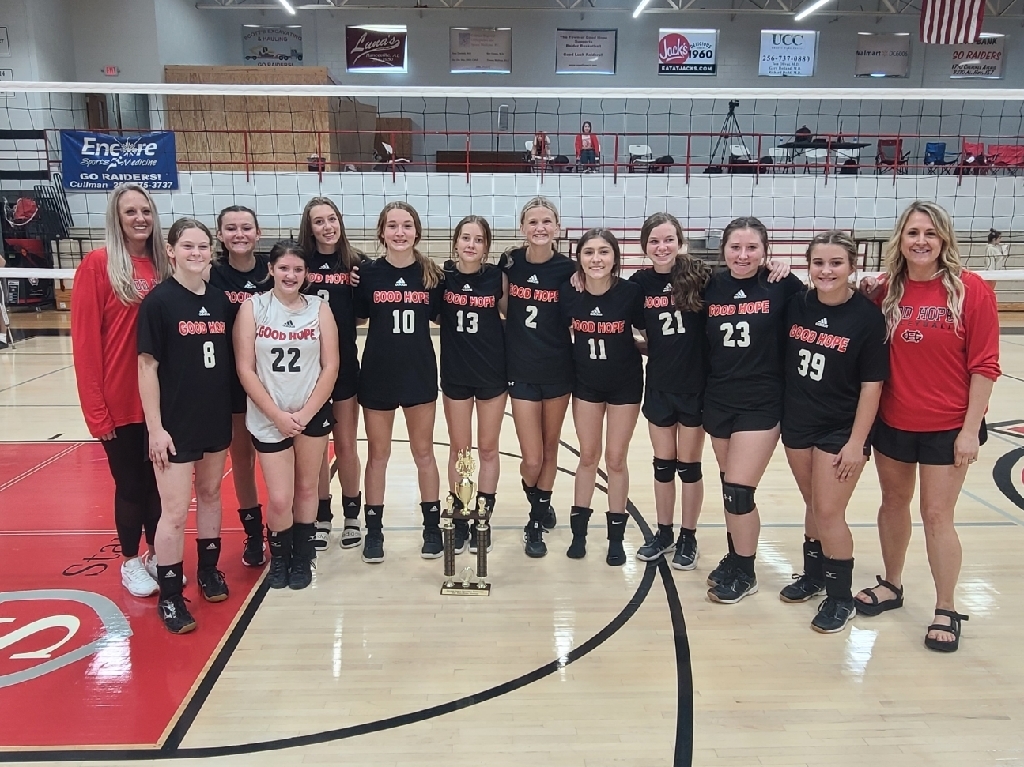 The Middle School County Volleyball Tournament is TOMORROW at Good Hope High School's Gymnasium. 9am: Good Hope v. Cold Springs, Vinemont v. Holly Pond 10am: West Point v. Hanceville, Fairview v. Parkside 11am: Semifinals 12pm: Final (streamed live on ccboe.tv) Be sure to download the Cullman County Schools app on Roku, Amazon Fire, and Apple to watch live!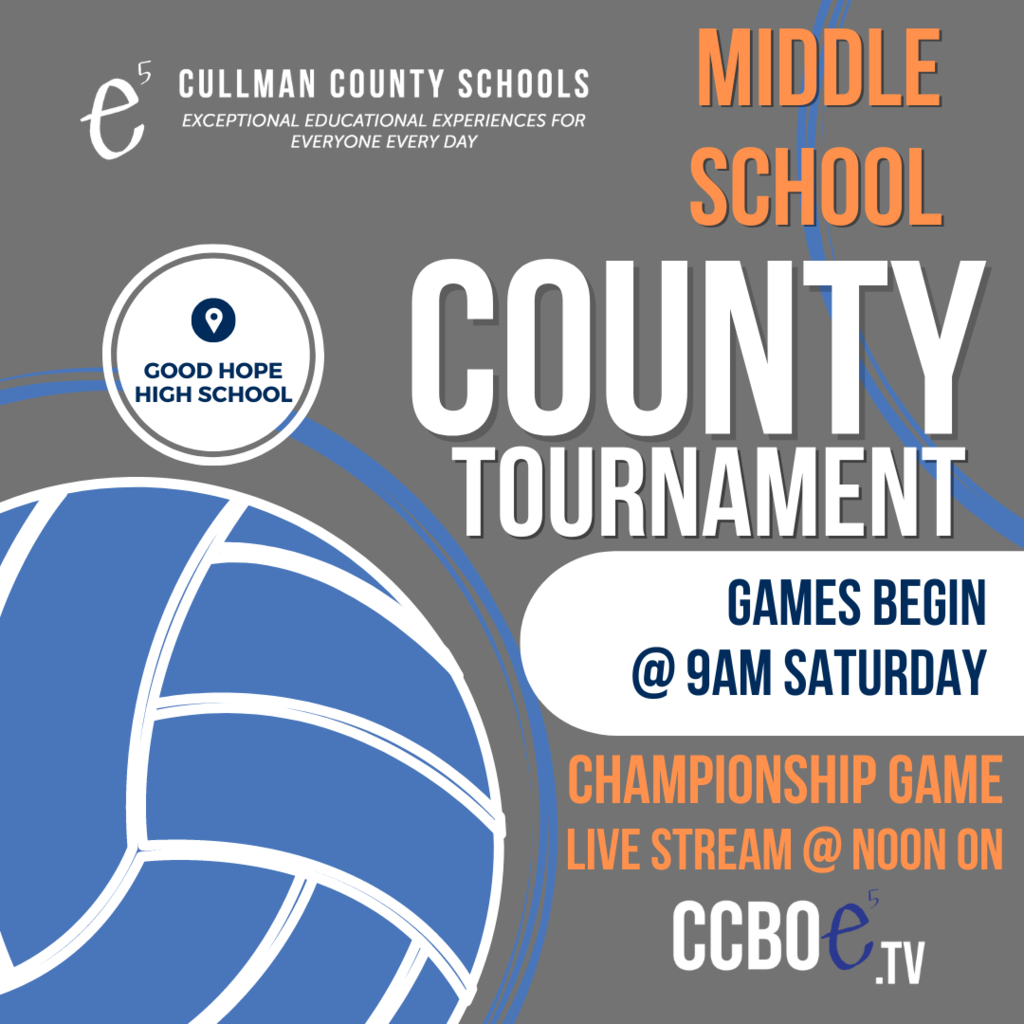 New substitute orientation today at the central office! We will soon have more than 100 new subs across the district. Special thanks to Deputy Chad Whaley and the Cullman County Sheriff's Office for providing safety training for these future substitutes.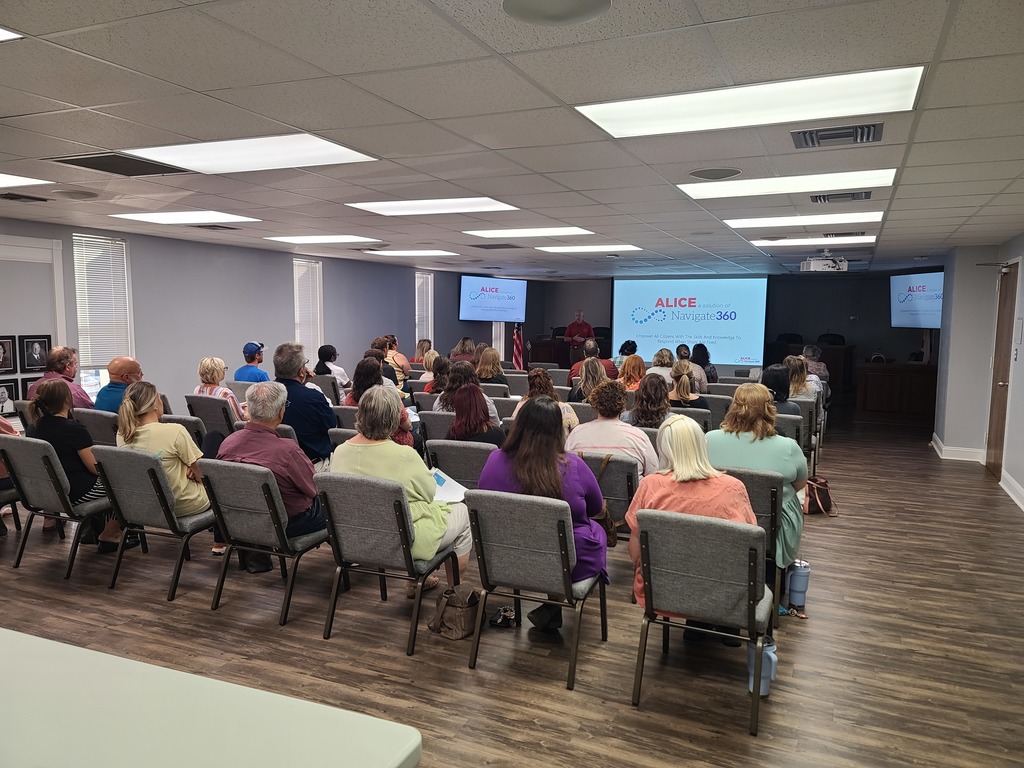 Update on today's wreck involving a Cullman County school bus: "Our bus driver has been released from the hospital. He has a broken rib, he's sore, but we are so thankful that he was not more seriously injured." -Dr. Shane Barnette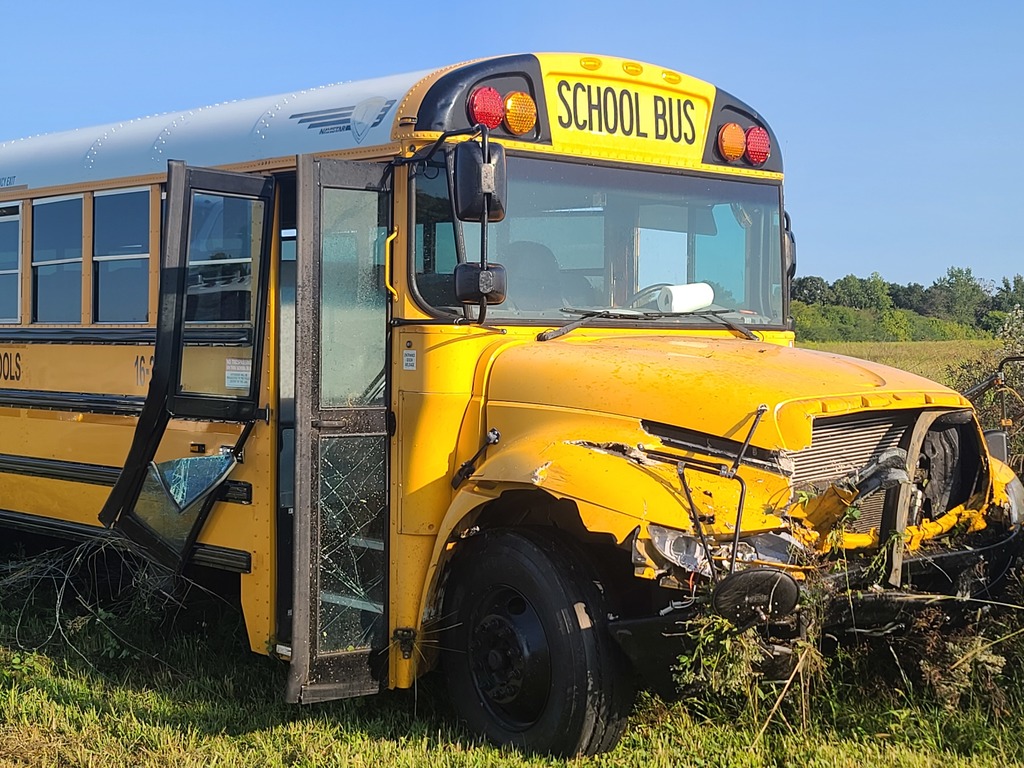 Cullman County school bus 16-20 was involved in a head-on collision this morning on County Road 222 near Palomino RV Resort. This is a Harmony bus. NO STUDENTS were on the bus as it was heading to Cullman for monthly inspection. The bus driver is being transported to the hospital as a precaution. More updates soon.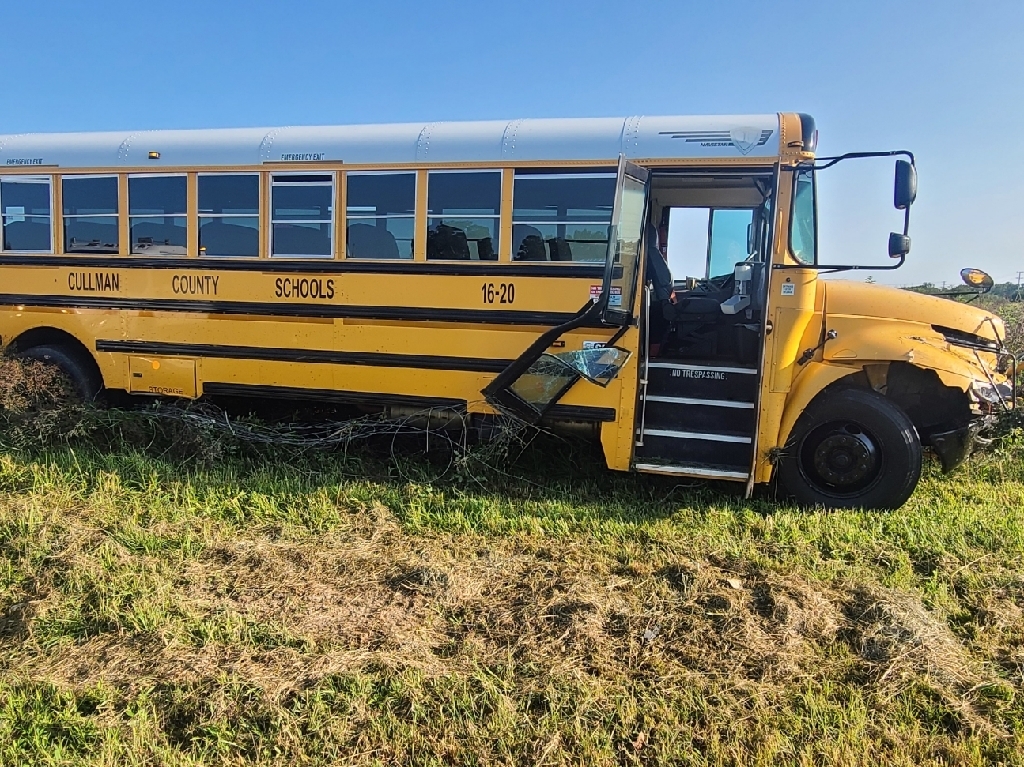 Did you know Cullman County Schools has partnered with Wallace State to offer every high school freshman a one-hour college course free of charge? Dr. Barnette sat down with some students yesterday to talk about the orientation class. More information soon in an upcoming podcast!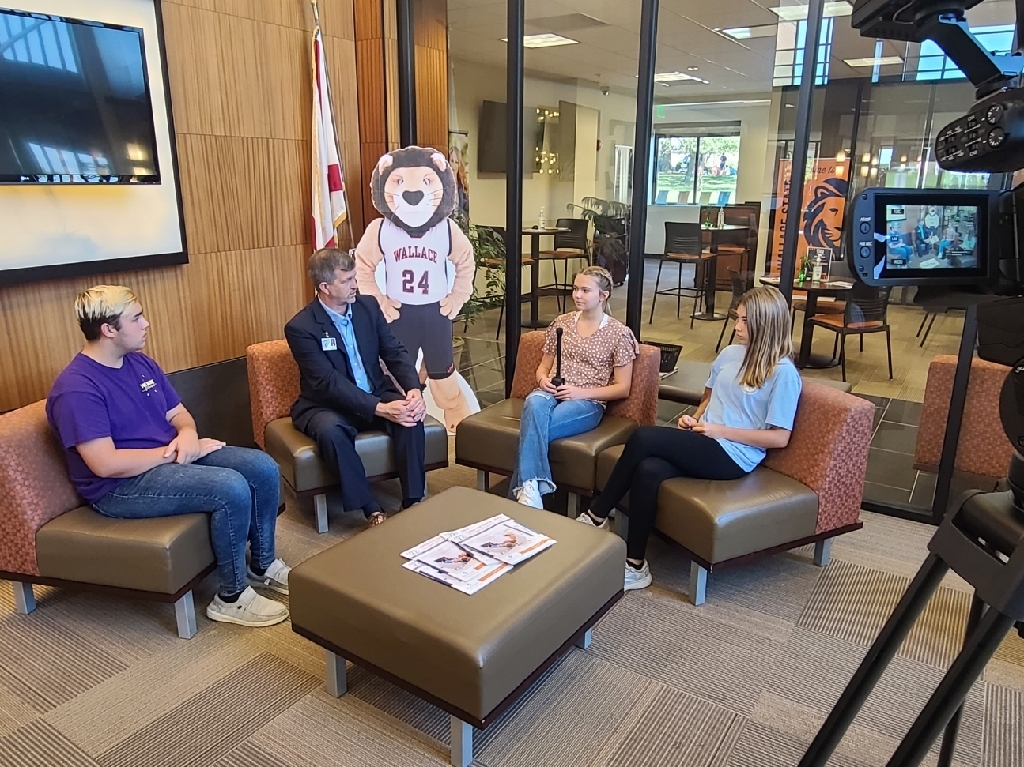 Alabama State Board of Education member Dr. Cynthia McCarty, during a tour of schools today, specifically asked to visit Hanceville High School so she could congratulate the current Division III state math team champs. So, we made a surprise visit. Did you know our students doubled the points of the second-place team at the state tournament? Great teaching, a willingness to learn, and a desire to be great. That's something to be proud of. #cullmancountyfamily

Photo of the week: Teachers and Bus Drivers are superheroes... especially when you do both! Thanks to Vinemont's Jason Teichmiller! Photo courtesy: Teresa Adair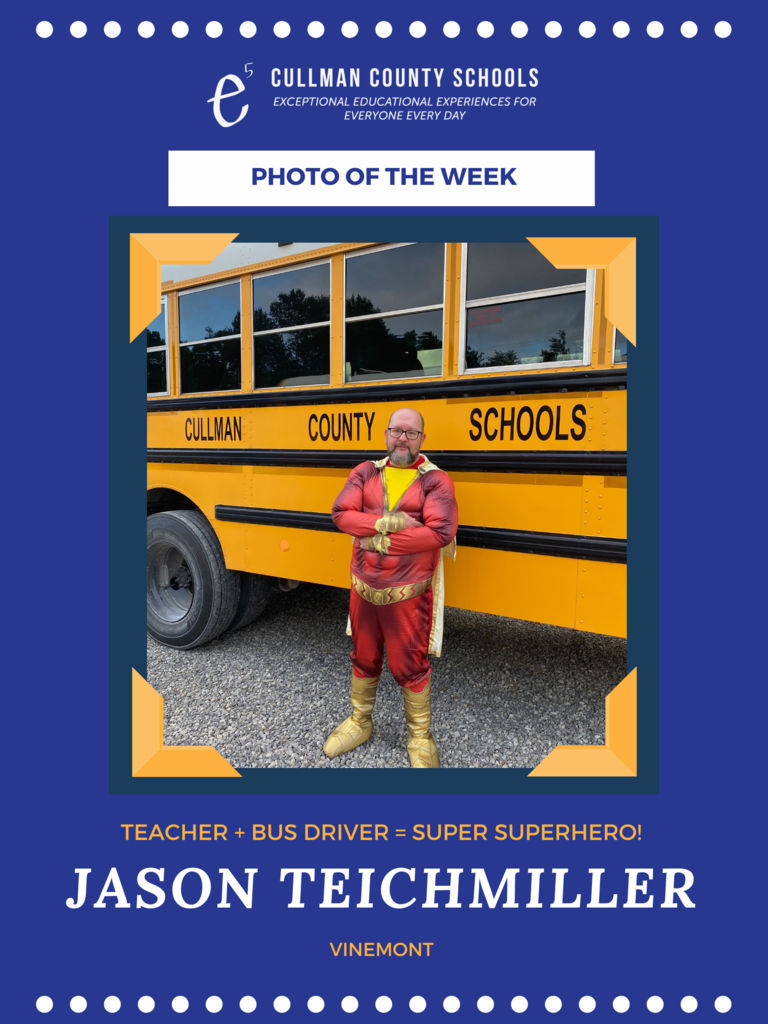 Dr. Barnette and the CCBOE recognized our outstanding maintenance department at today's Board of Education meeting, for all the work they did to get our schools open this year, and for the work they do each day. These men are a vital part of our school system. Thank you!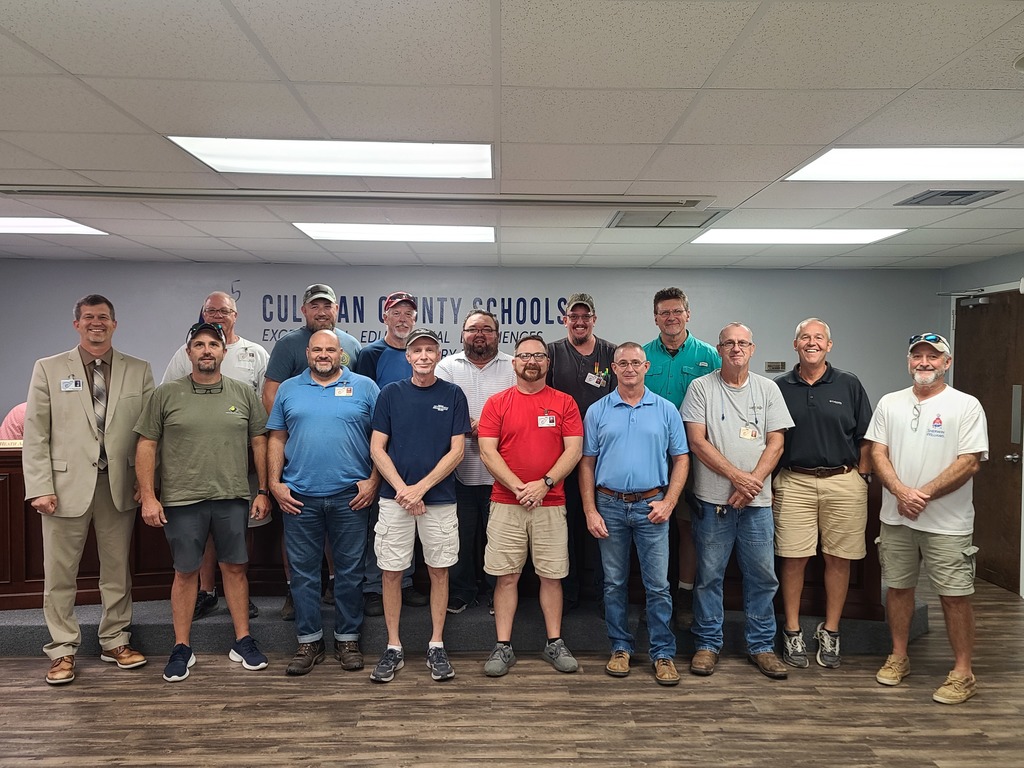 It was wonderful to see these gentlemen taking care of some important business this morning outside Hanceville High School!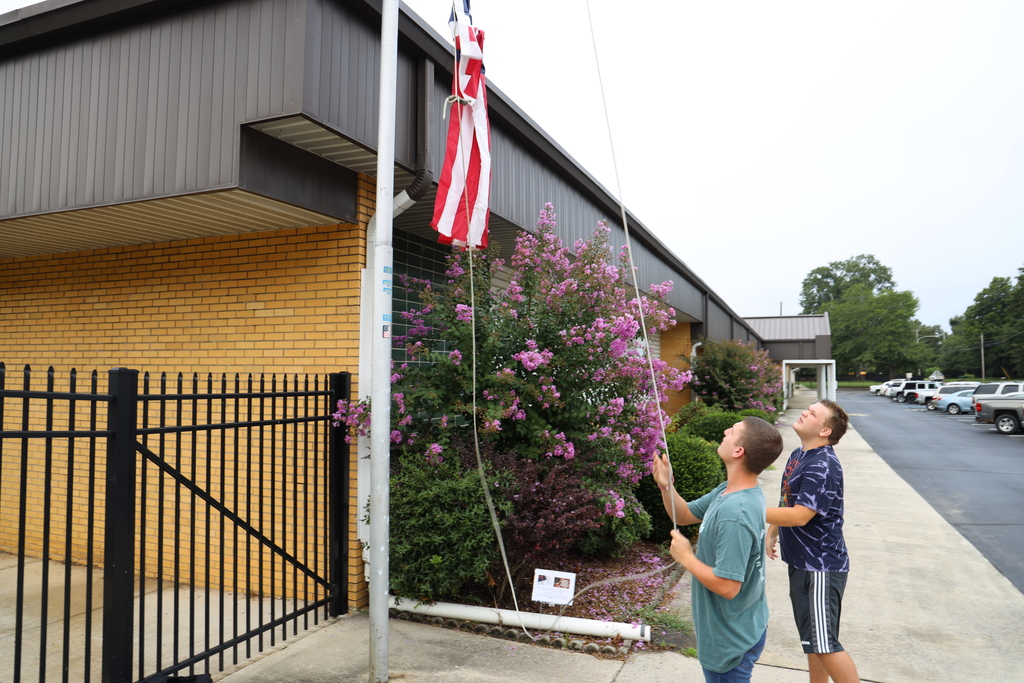 Dr. Barnette in his element! Welcome back to school!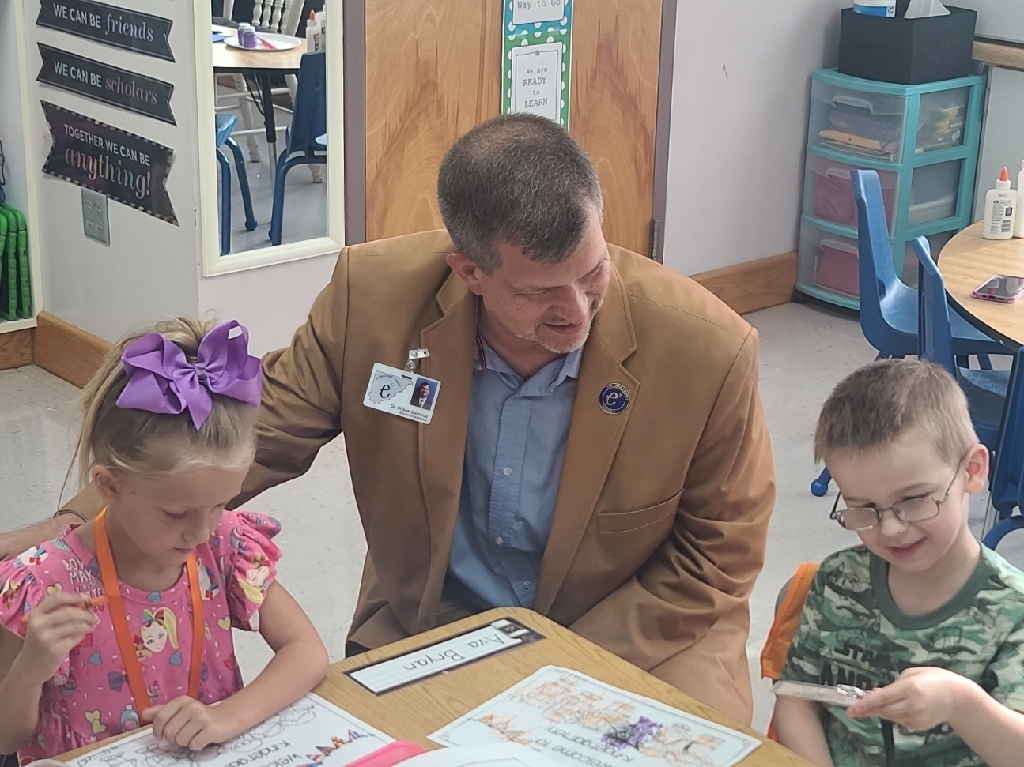 Shout out to our wonderful school bookkeepers! They attended the start-of-school meeting today at the Central Office. Each one of our bookkeepers takes their job seriously. They are good stewards of your public funds, and we are so proud of the job they do each day!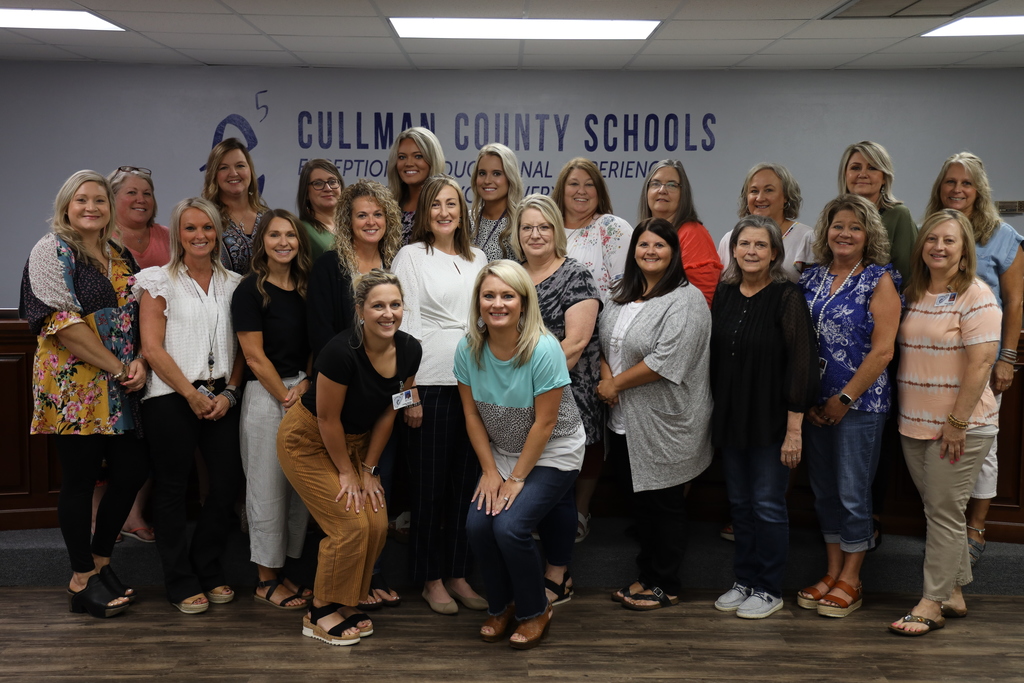 Open House is underway in Cullman County! @ShaneBarnette

Many churches and faith-based groups in our community are gathering at 2pm Sunday 8/7/22, at every Cullman County School campus in advance of the upcoming school year. We've been asked to share this information with you, in case you may be interested in participating. Thank you.

20 TONS of new books! Elementary Math and Middle/High School English Language Arts textbooks were up for renewal this year and are ready for distribution to our schools. Many thanks to Frankie & Teresa Fincher. Both are retired from the school system, but come back part time to help with projects like this. Thank you for continuing to help our students and staff. We appreciate you!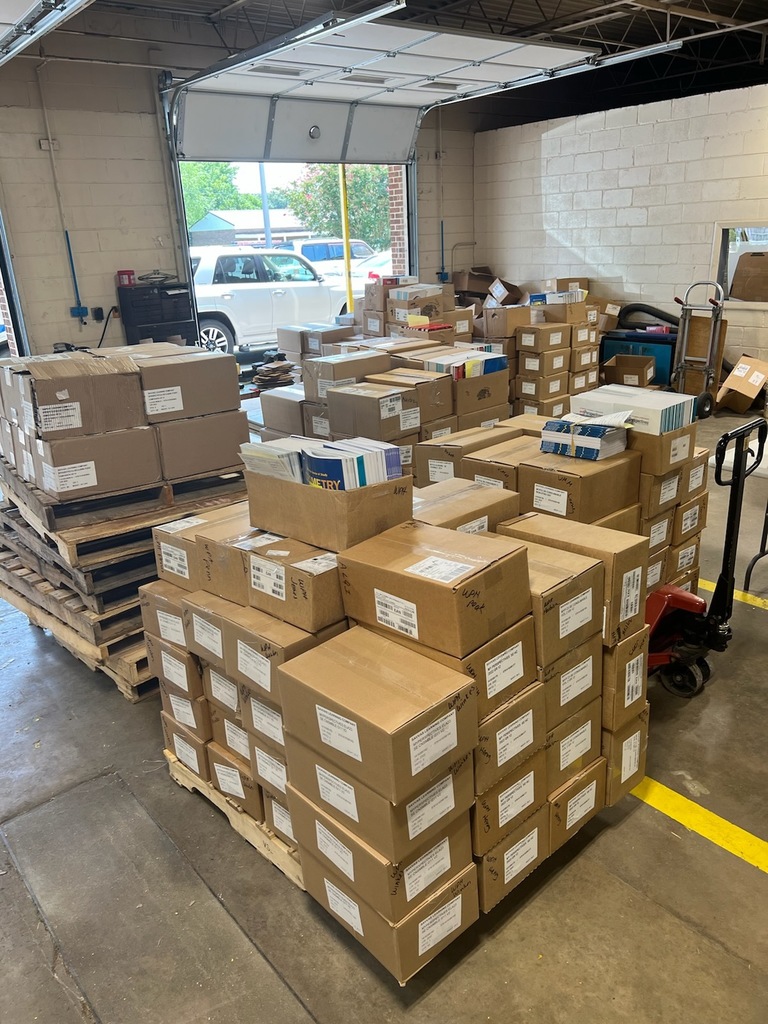 Welcome back faculty and staff! Today is the first day of Institute, which this year includes wonderful professional development by the Nuts and Bolts team! We are ready to get this year started!