West Point bus 16-02 was involved in a wreck with a passenger truck this afternoon. 5 students were on the bus at the time. 2 students were transported home on another bus. 3 students were picked up by parents at the scene. Thankfully NO injuries. 

Good Hope High Varsity cheer visited the central office today, bringing Dr. Barnette a commemorative photo and showing off the hardware they recently won at nationals. 3rd in gameday and 5th in traditional! Thanks for representing Cullman County so well on the national stage!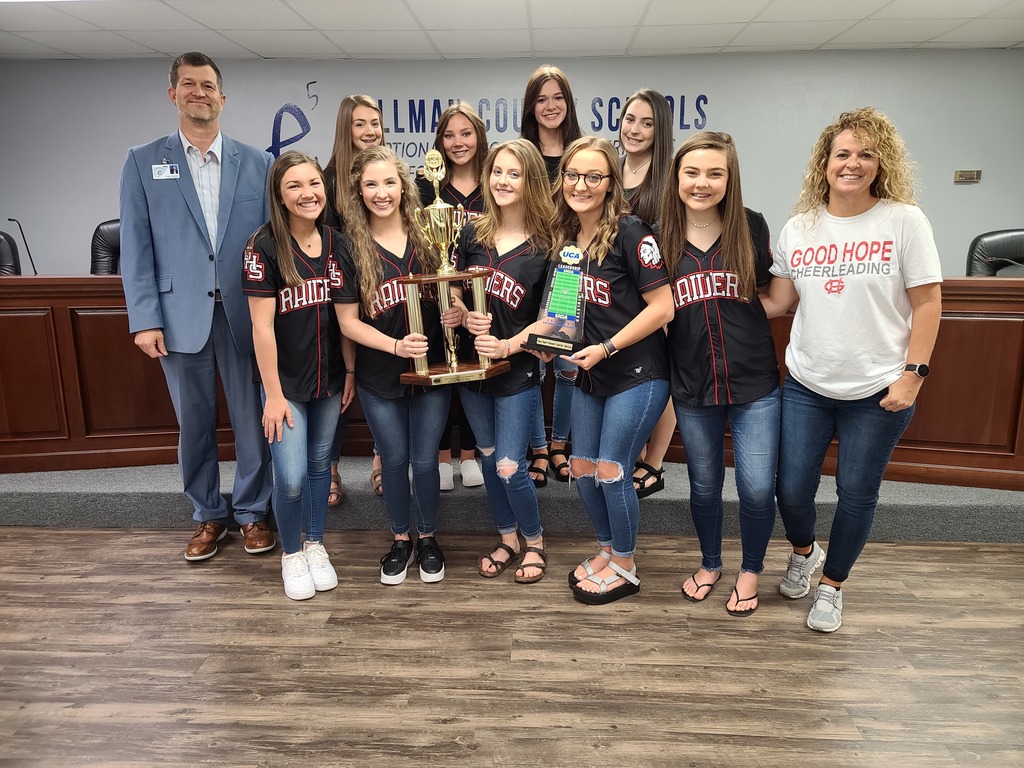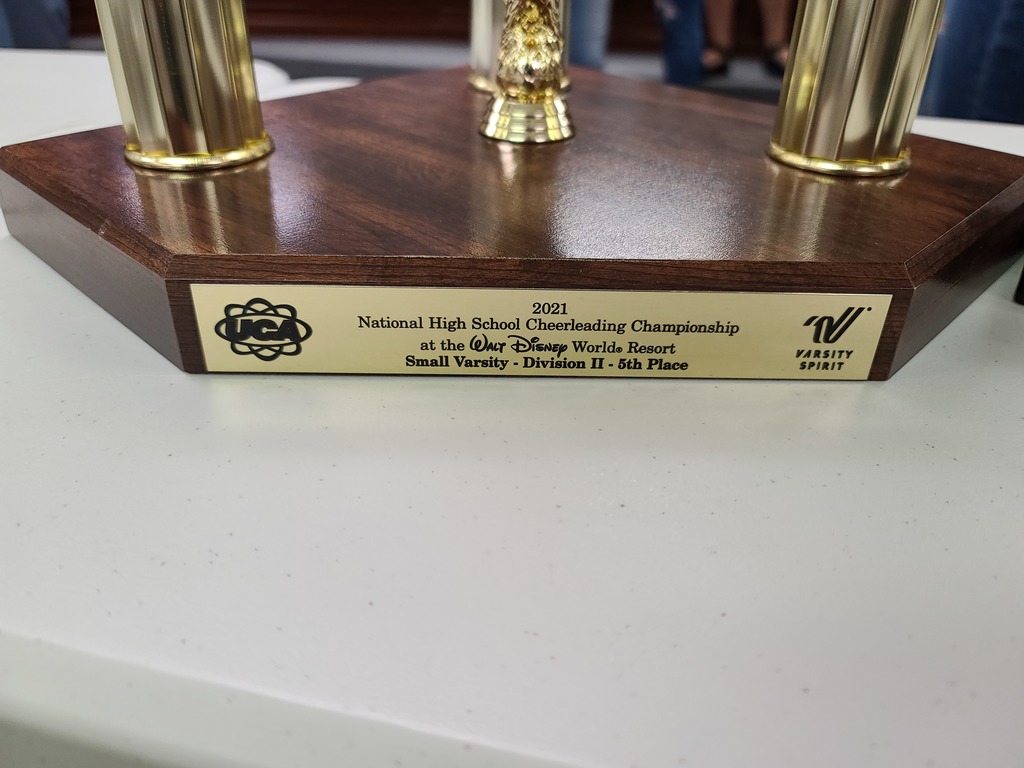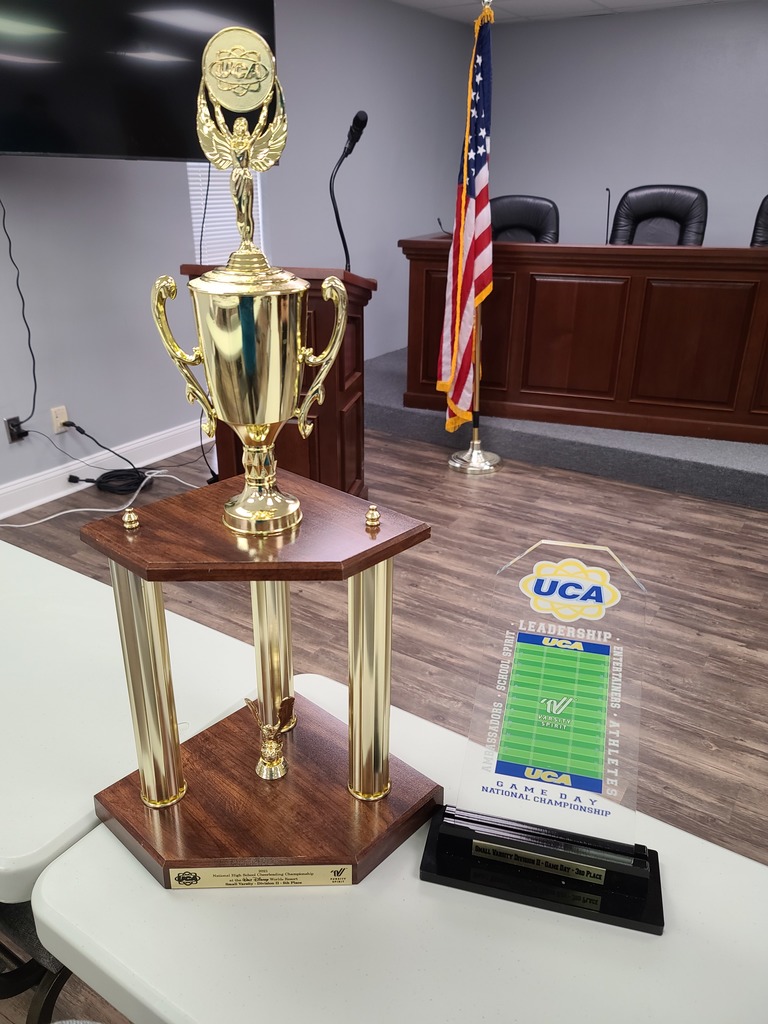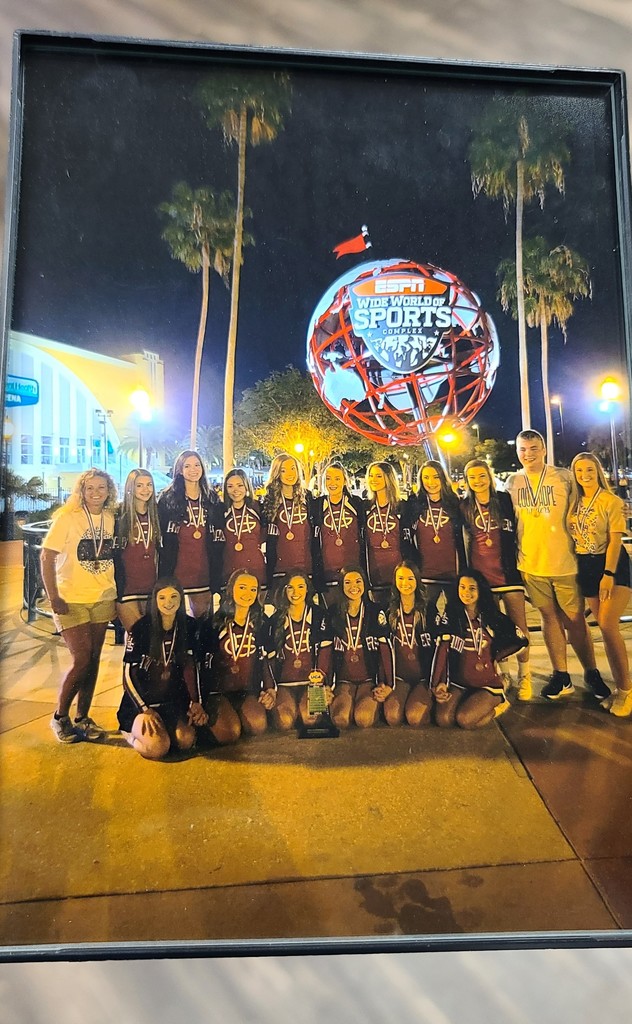 The first graduation practice of the year is underway! Vinemont is prepping for Saturday! Don't forget... you will be able to see all school graduations LIVE on the CCBOE Facebook, YouTube, and NFHS.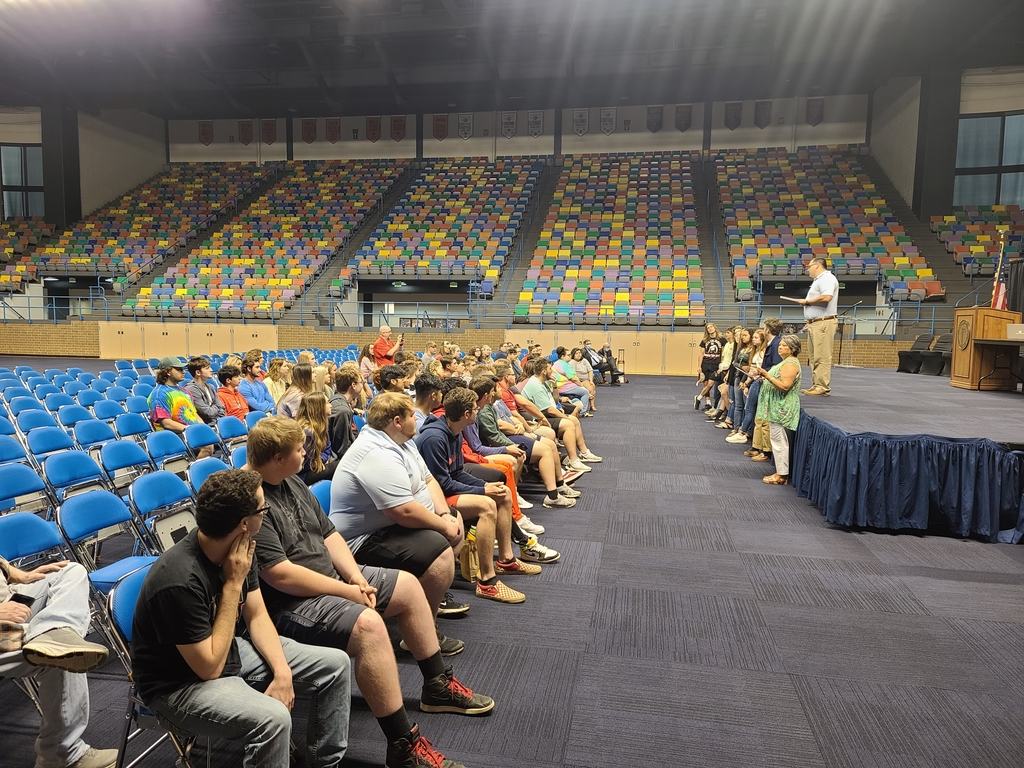 Congratulations to the Fairview High School FFA String Band for winning the state competition! Great job! You can hear the award-winning performance here:
https://bit.ly/3tUqll5

Thank you CCBOE school nurses for all you do every day to help our students succeed. We salute you!

Long overdue paving project underway at Hanceville schools!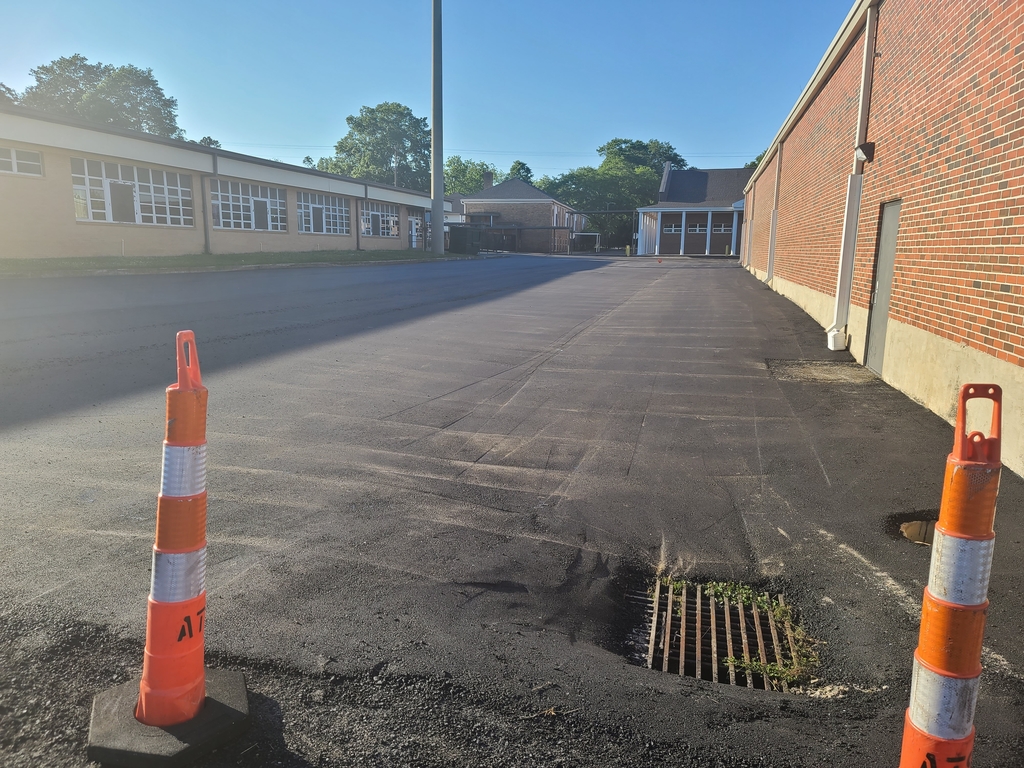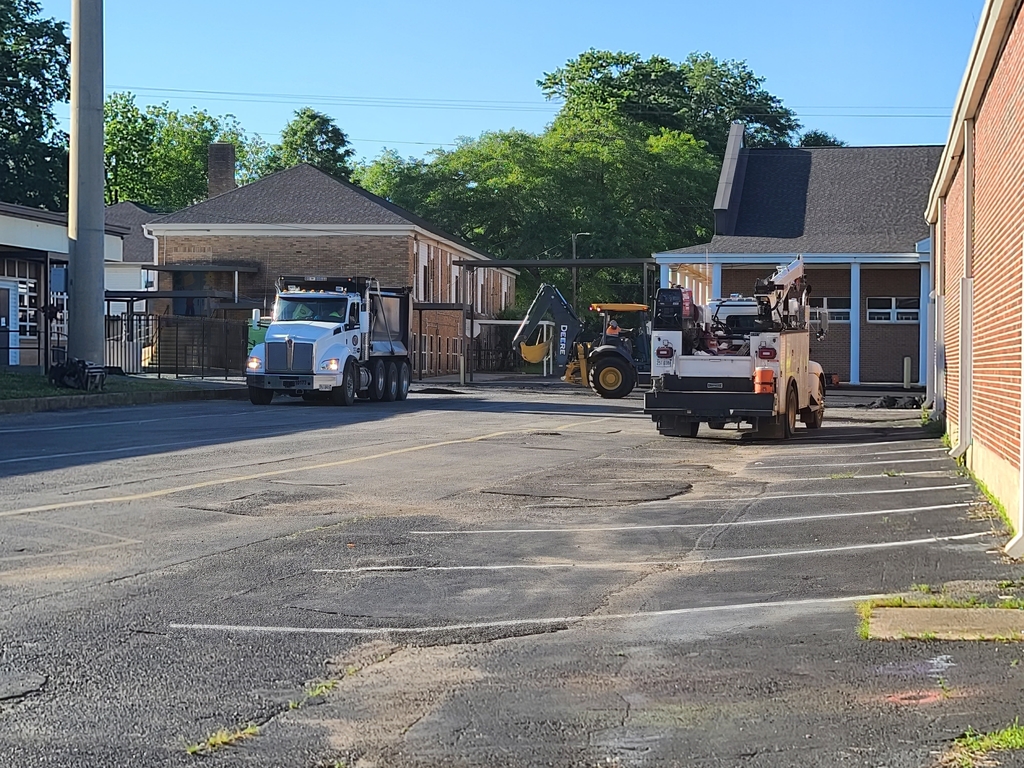 NOON DISMISSAL: Cullman County Schools will close at 12pm today, 5/4/21 due to the threat for severe weather.

Kindergarten Registration at Hanceville Elementary, previously scheduled for Tuesday, 5/4 has been rescheduled to Friday, 5/7 due to the threat of severe weather.

PHOTO OF THE WEEK: Meet Case Pope! Case signed up for Kindergarten this week at Good Hope Primary. He is super excited to be a Raider! When asked what he wanted to be when he grows up, Case replied "A Superintendent!"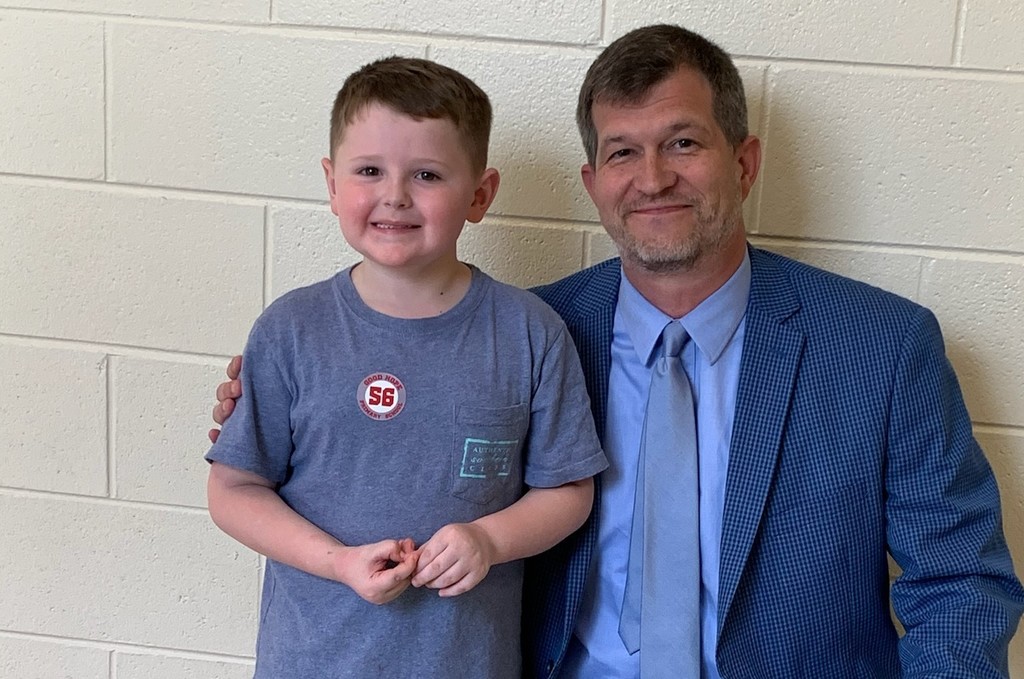 Check out a few of the new Raiders at Good Hope Primary! It is an exciting time!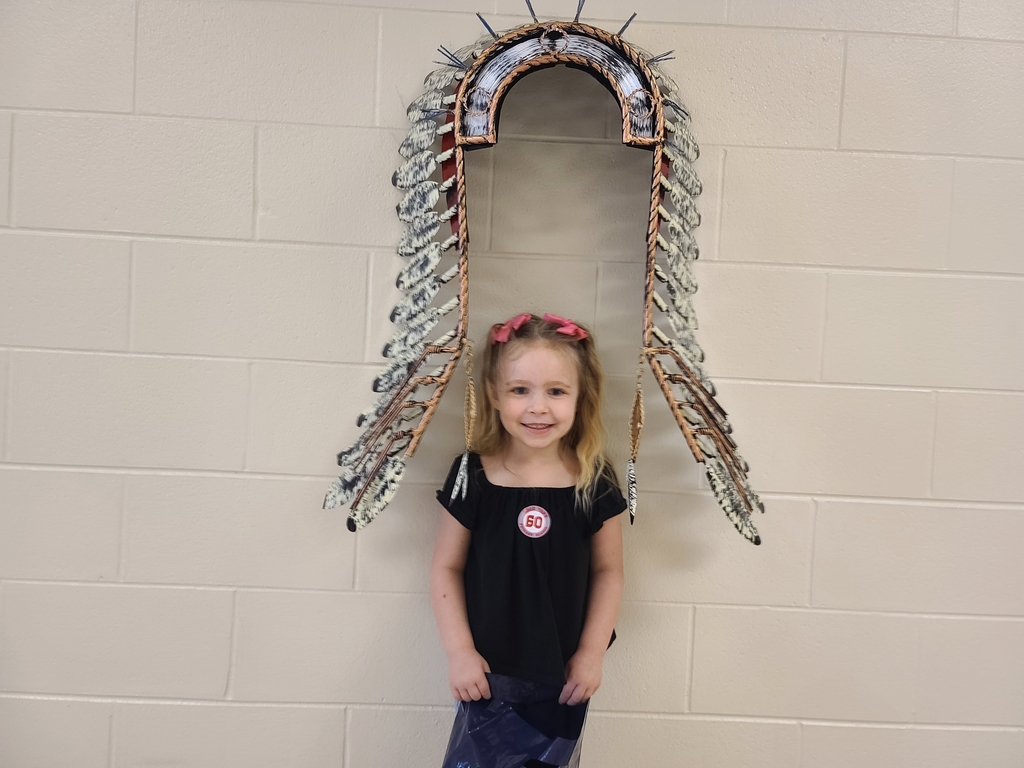 Our maintenance crews are working hard to prep elementary gym floors at Hanceville, Holly Pond, Cold Springs, and today West Point. The old plastic tiles are coming out... a synthetic surface poured onto the concrete is coming soon.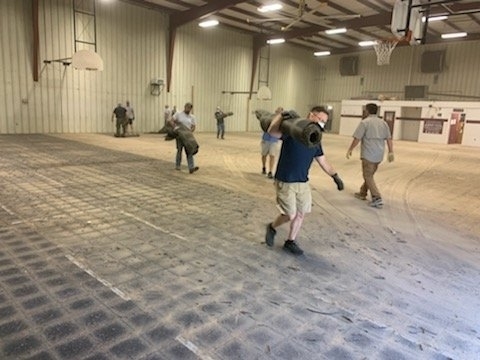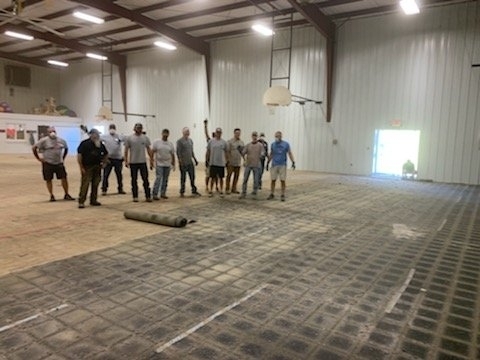 NATIONAL STAGE: Congratulations to the Good Hope High School Cheerleaders. 3rd place in game day, 5th place in traditional at the national competition in Florida. Go Raiders!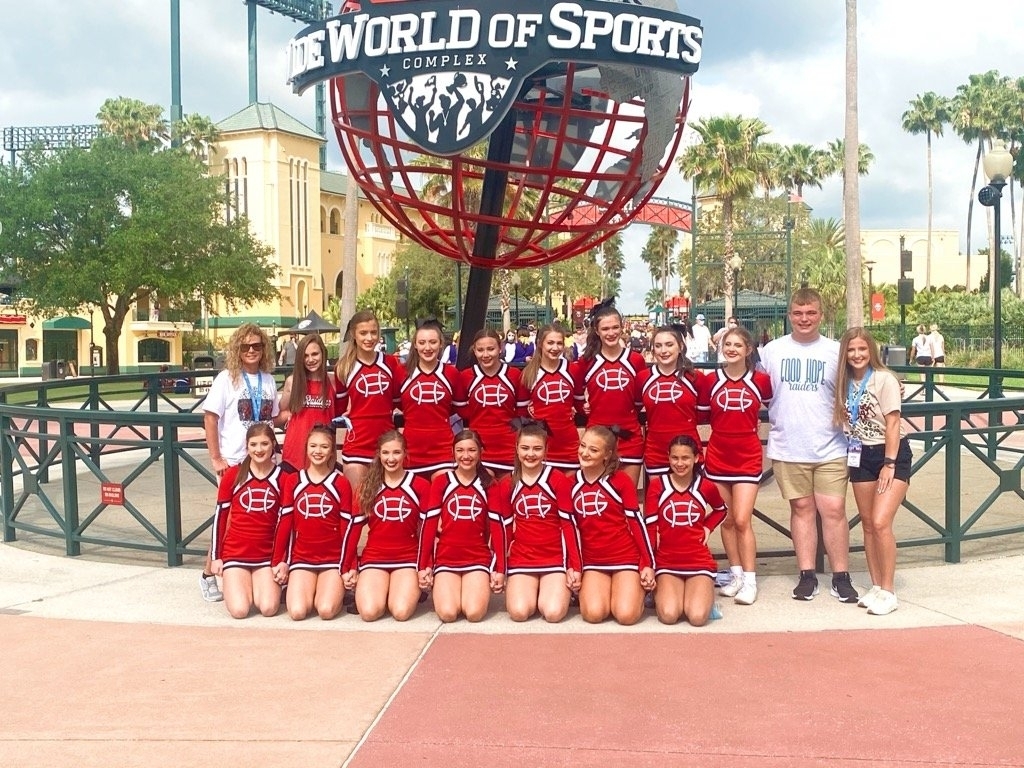 The Cullman Co. School Board recently approved the replacement of elementary gym floors at Cold Springs, Hanceville, Holly Pond, and West Point. These photos are from today in Hanceville. Flooring is around 25 years old. We can't wait to show you the finished product!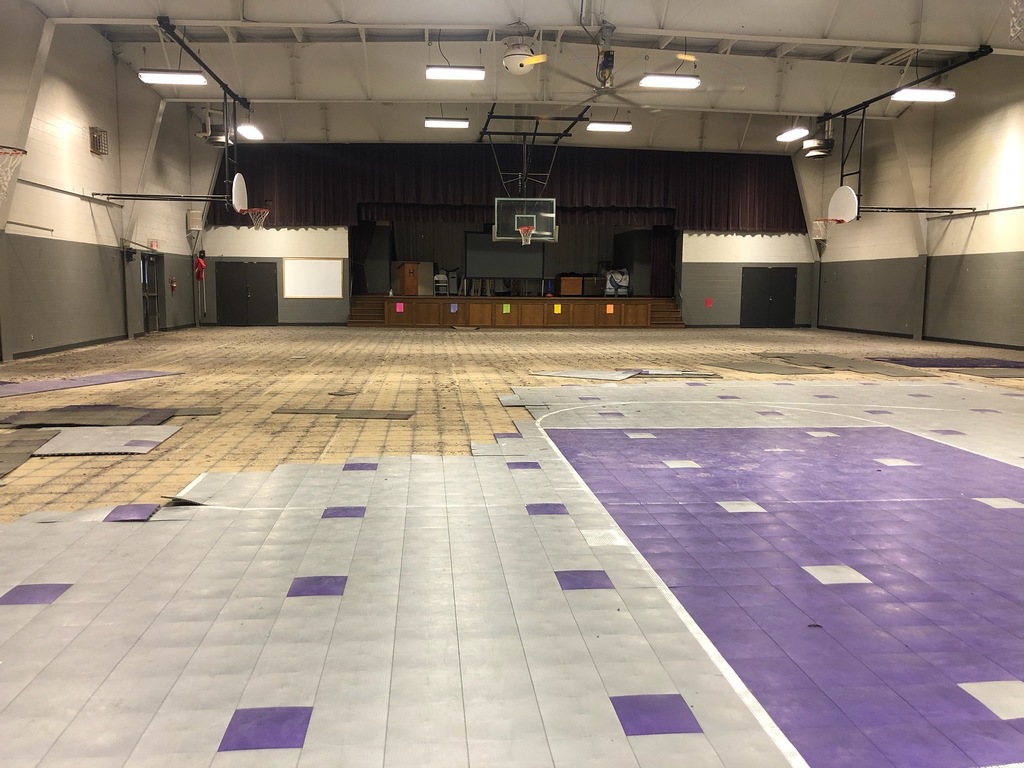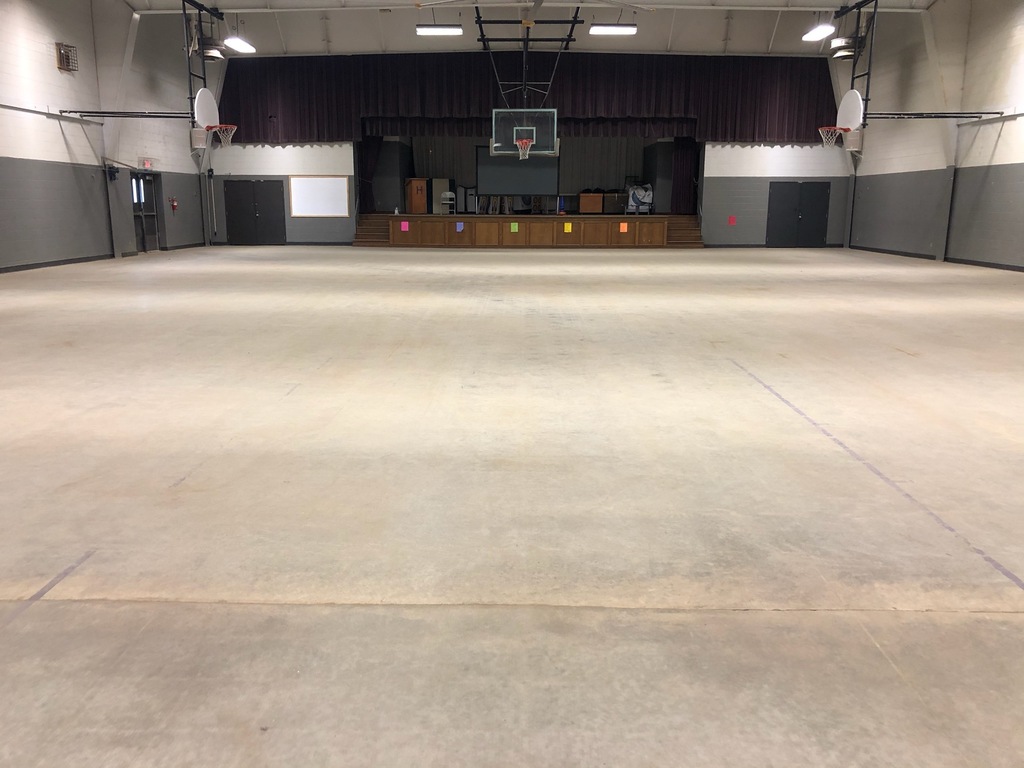 Congratulations to the Fairview High School girls golf team. They recently won the Cullman County Golf Tournament for the 10th year in a row!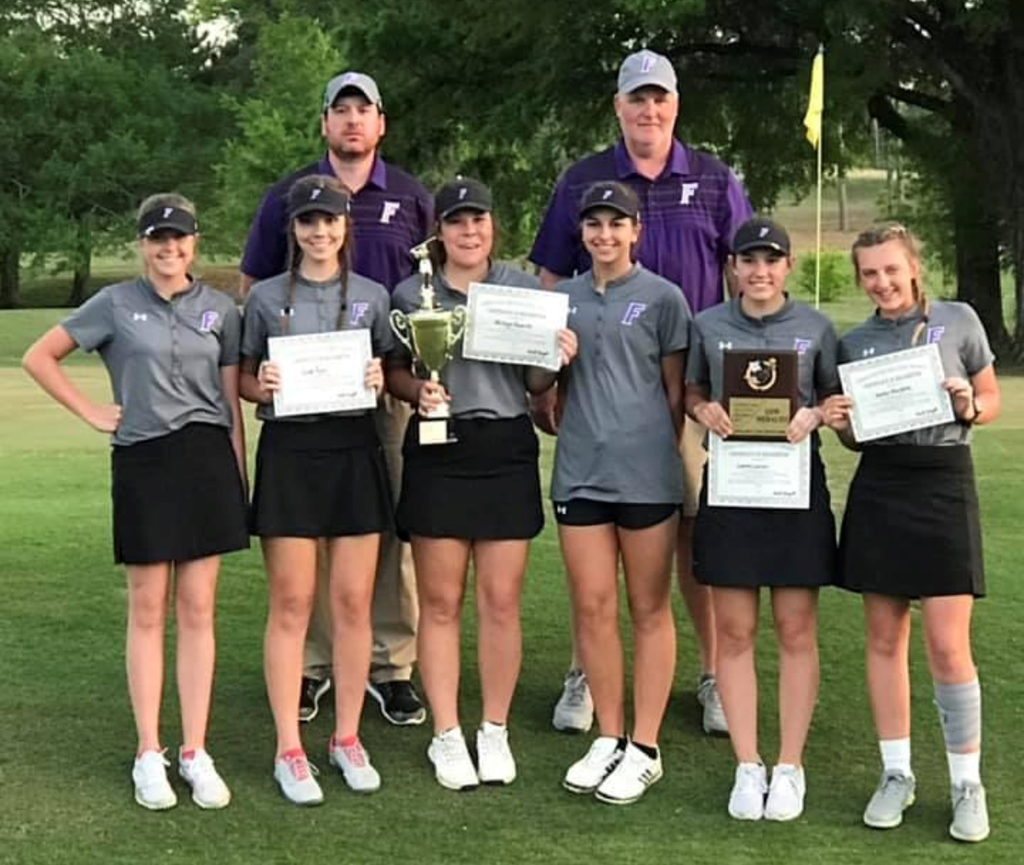 Congratulations to the West Point Warriors for winning the Cullman County Baseball Tournament for the third year in a row! Congrats as well to the Fairview Aggies, the runner up this year. We take pride in our student athletes!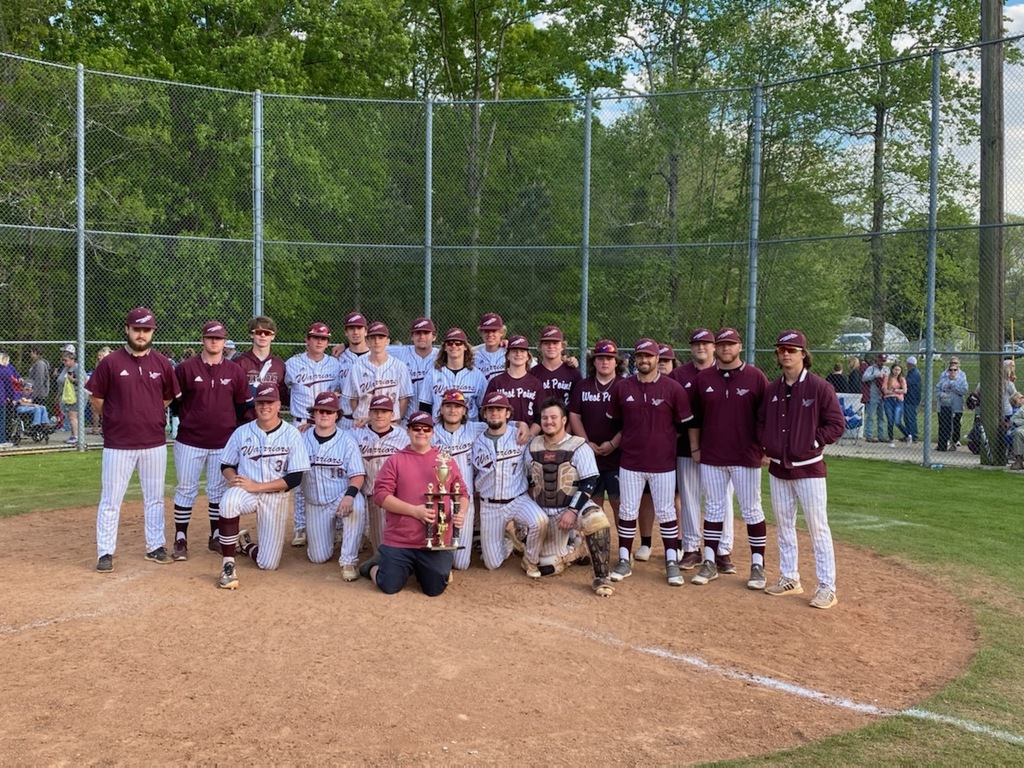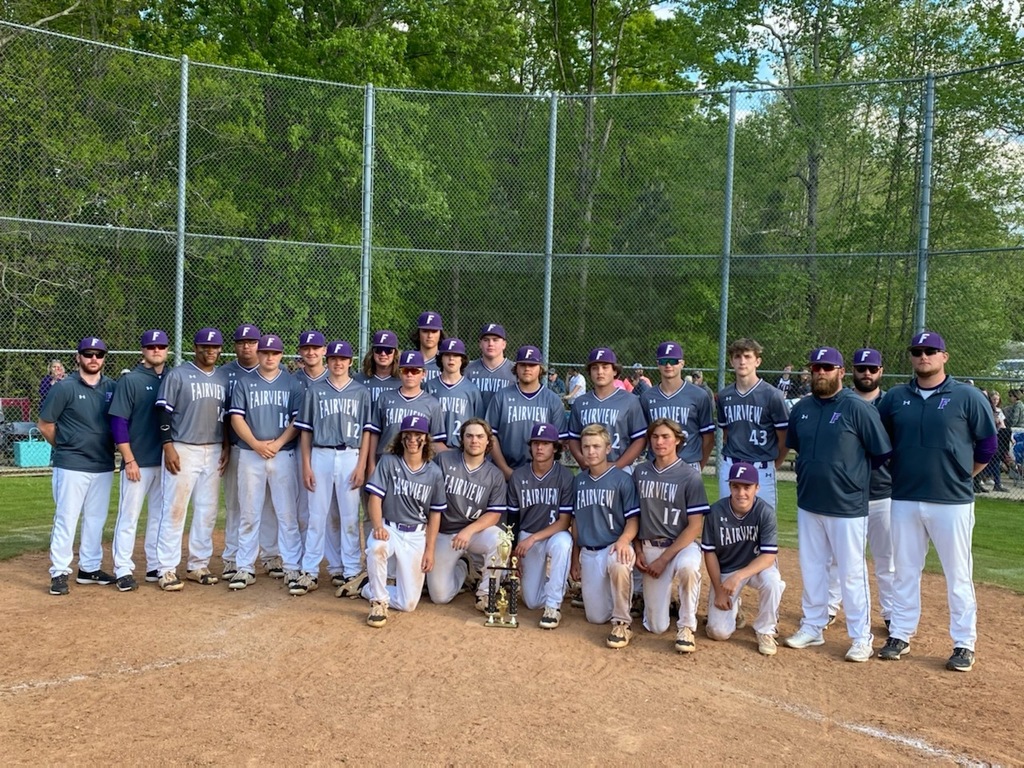 PHOTO OF THE WEEK: KJ Chandler, a 4th grade student at the Child Development Center, was tickled at the chance to get his picture made with Dr. Barnette. Great things happen every day at all of our schools. Have you smiled today? :) :) :) :)

Congratulations to the West Point Warriors for winning the county golf tournament this afternoon!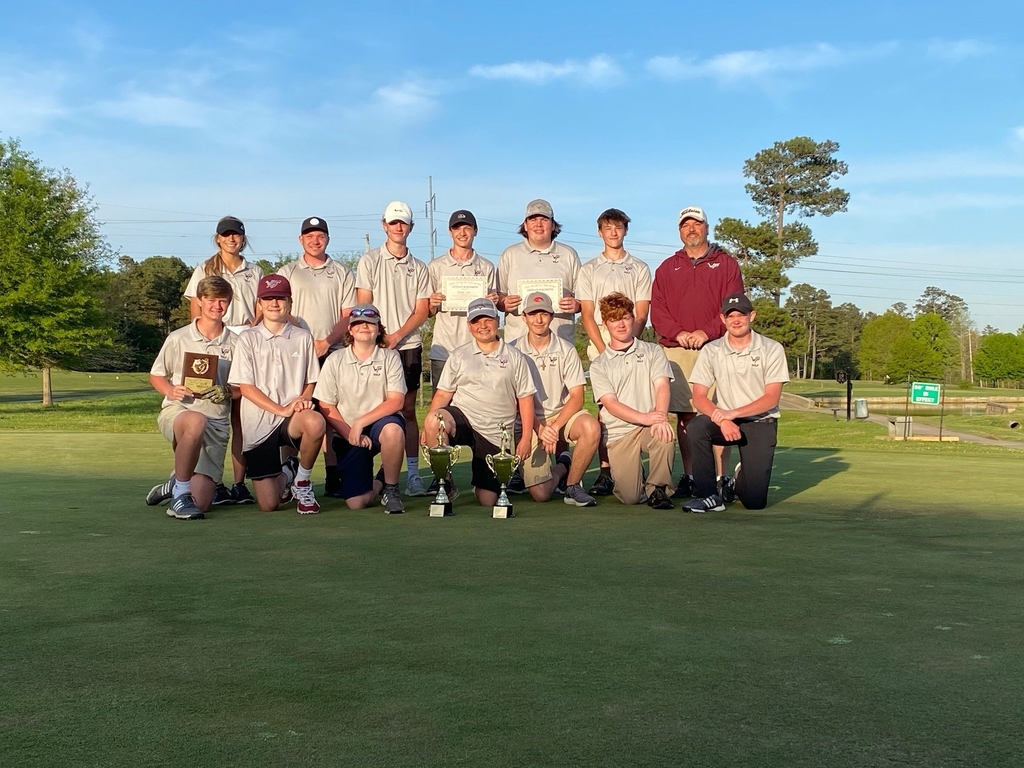 REMINDER: Wednesday in-person learning starting tomorrow, 4/14 for grades K-8. Teachers in grades 9-12 will continue working with virtual students each Wednesday. High school students are welcome to attend, but will be working on individual assignments.

Kindergarten Registration is coming soon! To pre-register, follow this link:
https://bit.ly/3g84kfw
. We're looking forwarding to welcoming your Kindergartener!

Congrats to Cold Springs Boys and Girls... 2021 County Track Meet Champs! Congrats also to the Boys MVP, Ion Patrum from Hanceville and the Girls MVP, Reagan Parris!