Kindergarten Registration is coming soon! To pre-register, follow this link:
https://bit.ly/3g84kfw
. We're looking forwarding to welcoming your Kindergartener!

Congrats to Cold Springs Boys and Girls... 2021 County Track Meet Champs! Congrats also to the Boys MVP, Ion Patrum from Hanceville and the Girls MVP, Reagan Parris!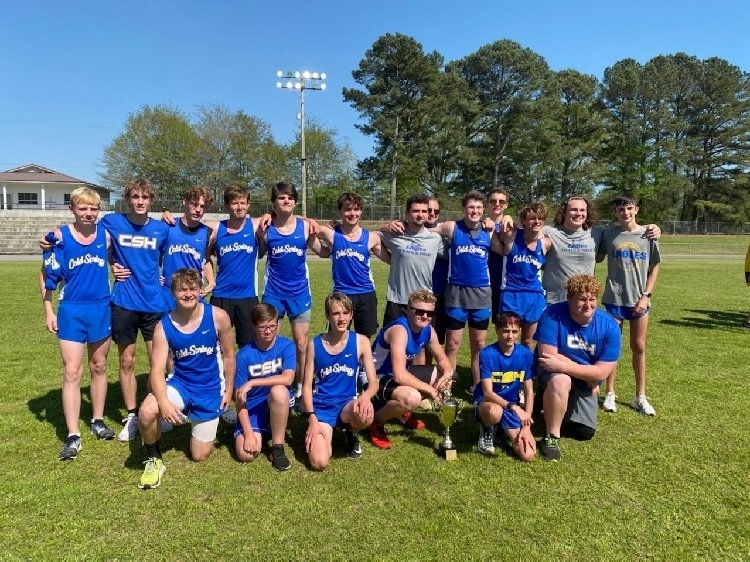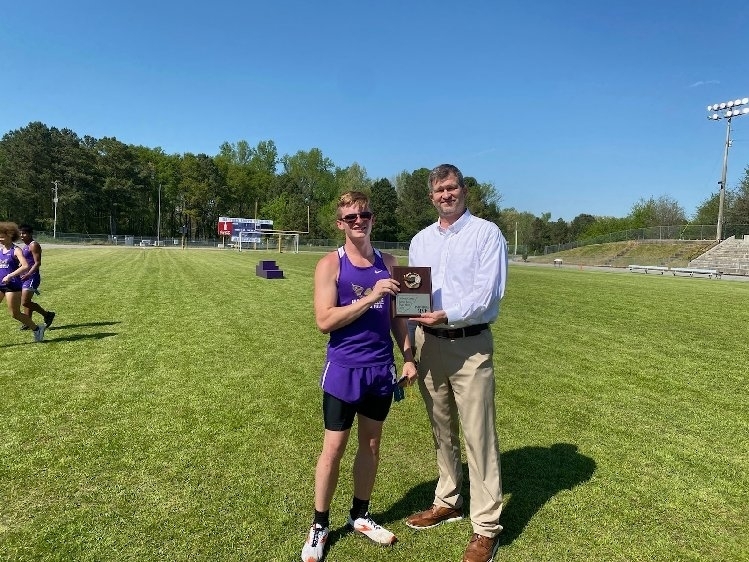 Update: Buses are clear to begin rolling. The storm threat has passed. Thank you for your understanding as we continue to put your student's safety first.

Update: We expect all buses to be rolling by 3:30pm. We will update once Dr. Barnette gives the all clear. Students are safe - this is just a precaution.

IMPORTANT WEATHER INFORMATION: Due to a Severe Thunderstorm Warning right now, ALL Cullman County school buses will hold at campus until the threat passes.

2021 Cullman County Softball Tournament: Congratulations to the West Point Warriors for winning this year's tournament. Great job as well by the runner up, the Holly Pond Broncos!

Cullman County Schools will be DELAYED 2 HOURS on Friday, 3/26/2021 to allow for time to check roads prior to buses running.

Cullman County school campuses will be CLOSED Thursday 3/25 due to the threat of severe weather. Classes will be operating virtually.

FRIDAY SCHOOL PLAN: All Cullman County school campuses will be open 3/19/2021. School officials have been working to notify families with bus riders who are affected by weather-related road damage. Buses may be delayed tomorrow in some areas.

Here is some of the road damage across Cullman County this morning, discovered by our transportation crews. At least 33 roads are affected by yesterday's storms.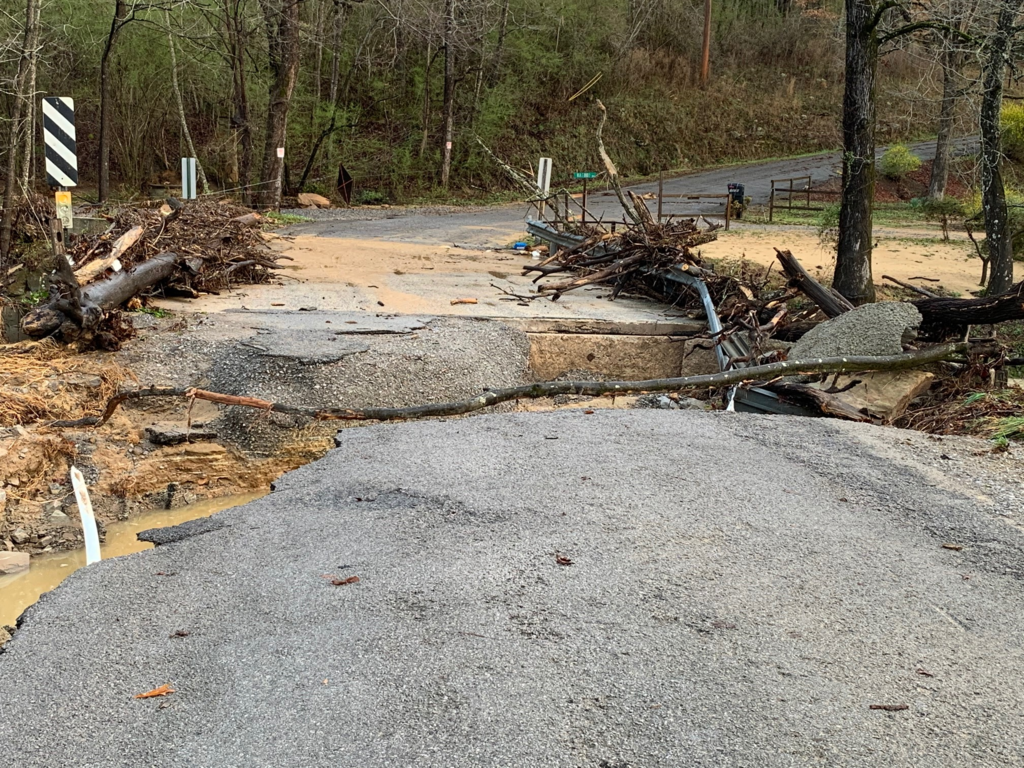 Cullman County Schools - CLOSED Thursday 3/18/2021 due to yesterday's storms. Numerous roads are closed, bridges washed out, and many campuses and families are without power.

SCHOOL DELAY THURSDAY: 2 hour delay 3/18/2021 due to weather. 12 month employees report at 8am.

Due to the threat of severe weather, all Cullman County school campuses will be closed Wednesday, 3/17/21. Employees will work remotely. No lunchroom meals or WiFi buses. Everyone stay safe.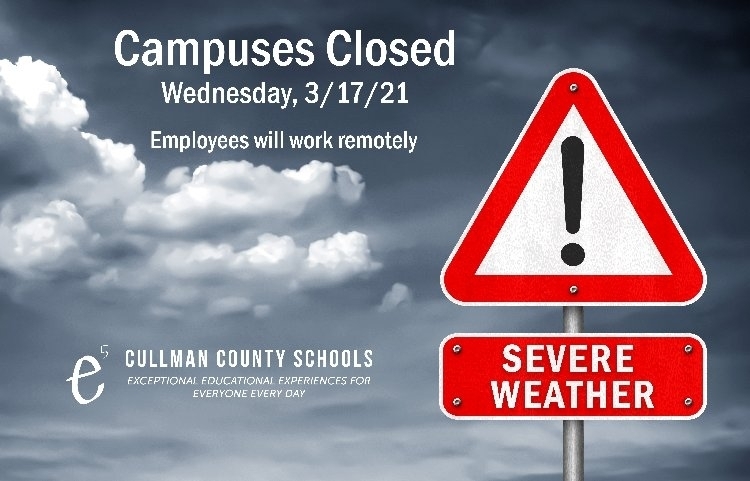 WEATHER ALERT: Cullman County Schools are DELAYED 2 HOURS due to flooding - Tuesday 3/16/2021

Our lunchroom ladies do a great job and work hard! Principal Kevin Sullins at Harmony wanted everyone to check out the presentation of the food, saying the students notice... and come in ready to eat. This is an example of going above and beyond. Thank you CNP staff!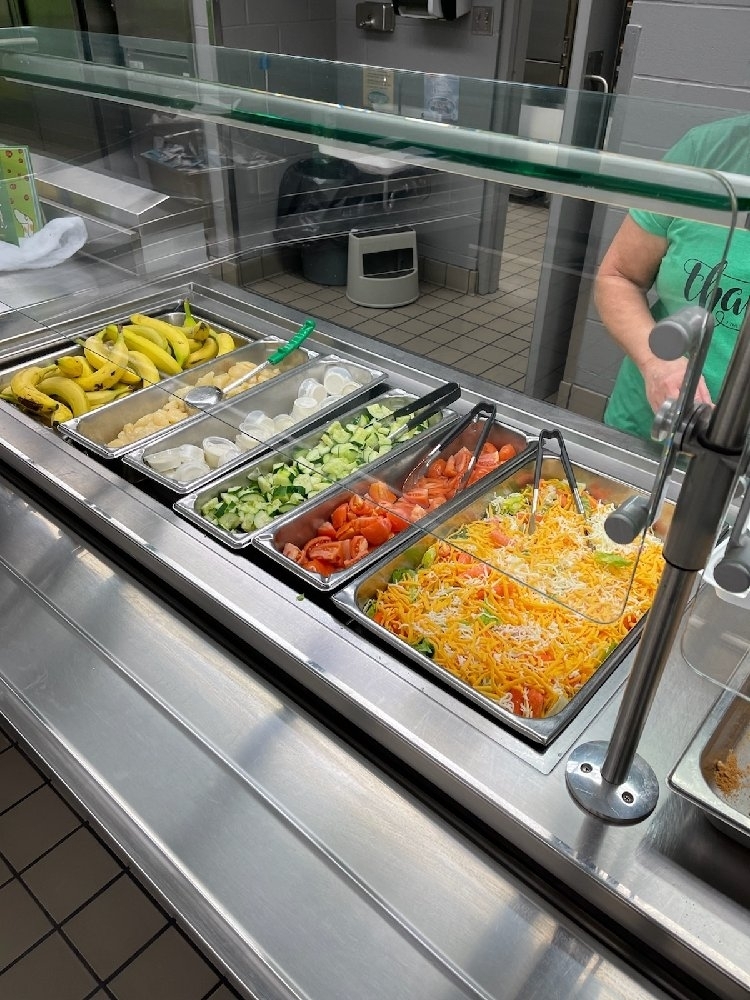 Congrats to the GH Lady Raiders for advancing to the Elite 8 after beating Deshler 78-76 in OT, coming back from a 16 point deficit. Next game @ WSC Tuesday morning!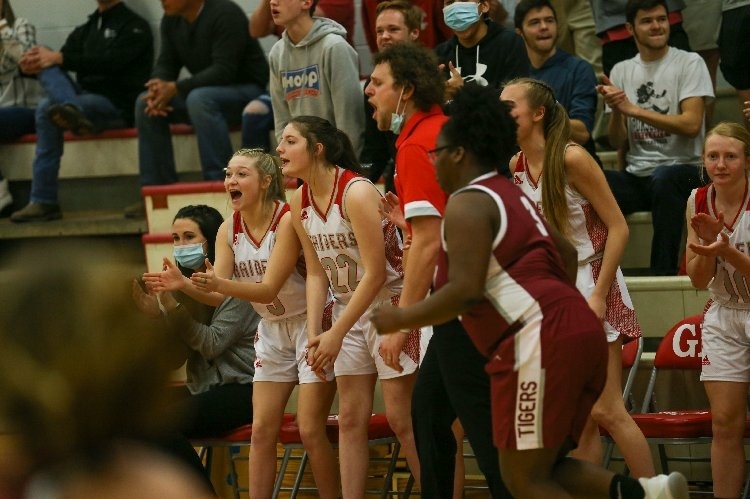 THANK YOU to our Cullman County judges who took time this morning to speak to students at Vinemont about staying on the right path. We appreciate your partnership! @shanebarnette
Weather update: Special thanks to the Cullman County Road Dept for scraping all of the affected roads in the WP/Battleground area today. Hopefully we'll be able to start school at the normal time Friday. We will let you know if anything changes. We appreciate the road department!
VIRTUAL DAY TODAY: After checking roads, particularly in the NW part of the county, Dr. Barnette has decided to make today, Feb. 18, 2021 a virtual day. 12-month employees are asked to report at 10am if possible. This photo is from the WP/Battleground area.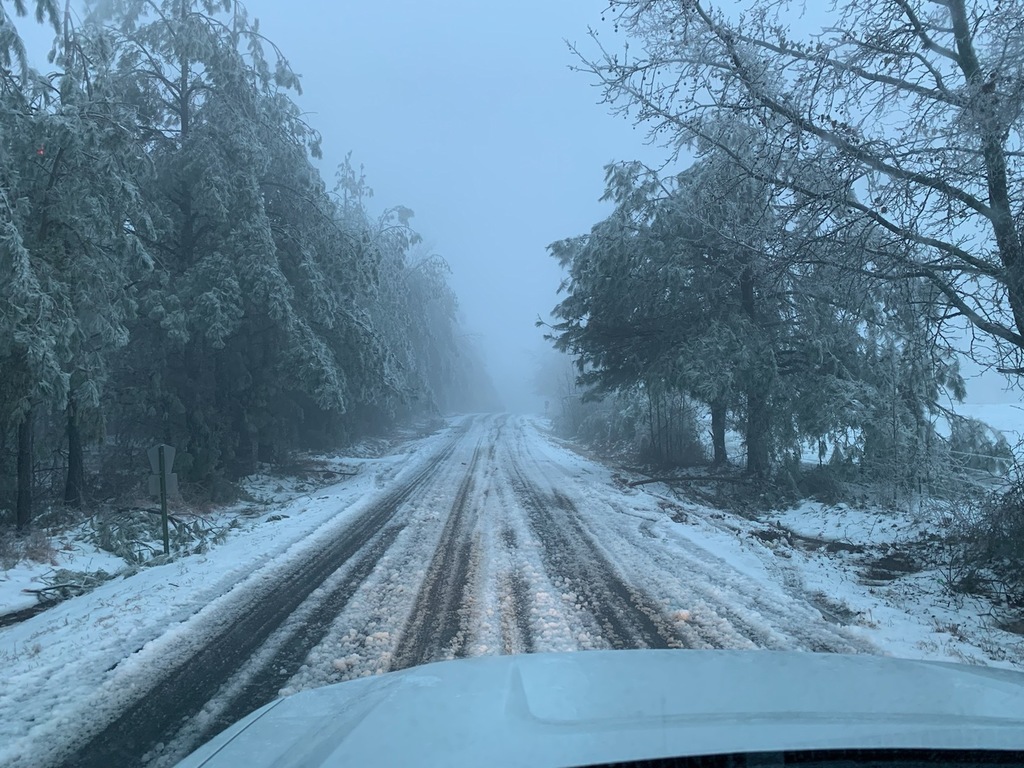 WEATHER ALERT: Cullman County Schools will be delayed 2 hours on Thursday, February 18, 2021. Dr. Barnette will evaluate conditions and provide an update tomorrow morning if needed.